Share This Page!








Designer Insights With Chic California
I was so excited when I was asked by
Terry's Fabrics
to be a part of their
Designer Insight Series
. First, I was really inspired just reading some of the profiles of other designers/bloggers on their website. And then it was fun to answer their interview questions because it really gave me the chance to define what my style is. I love how they put the whole thing together! You should definitely stop by Terry's Fabrics and check out the other designers too.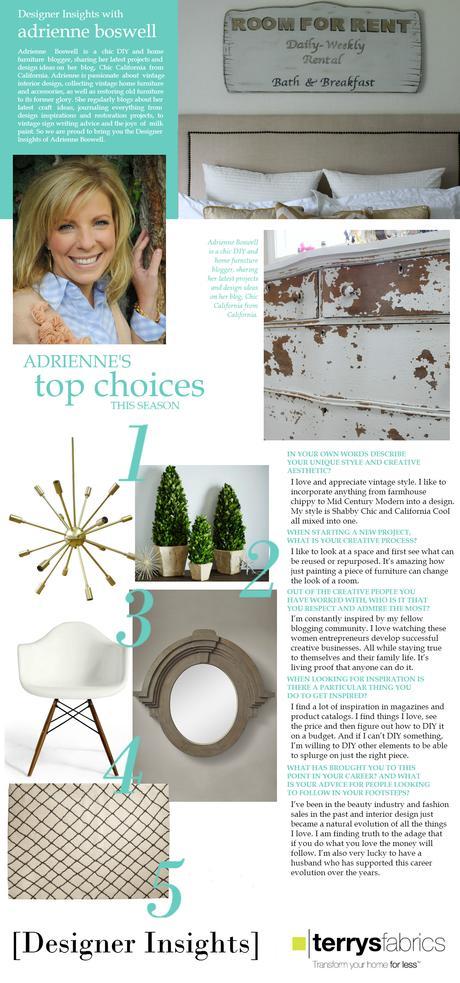 Courtesy of: Terrys Fabrics UK