A pirate themed bathroom may sound like an idea that's just for children, but that's not the case. Coastal, nautical, oceanic, and tropical themes are very common for bathroom designs. Therefore a pirate theme is not too far off. They incorporate the same kind of items and symbols that people relate to life on the high seas.
Integrating a theme into the design of a bathroom can be a tricky process. There's always the risk of appearing tacky by using too much decor. Be sure to balance it out to avoid looking gaudy, like a tacky pirate themed restaurant.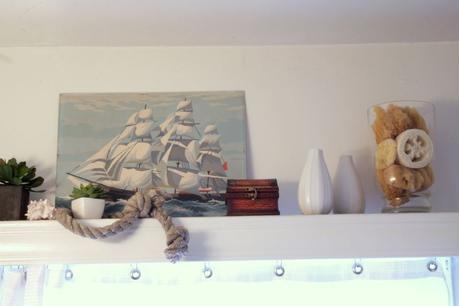 The Basics of a Pirate Theme
Nautical themes use a wide variety of pieces that are inspired from life on the ocean. Here is a list of things you can use to give your bathroom a nautical look. You can use any combination of these ideas to create your own unique design.
Tropical trees, plants, & food (coconuts / bananas / palm trees)
Sail Ships (glass bottle miniatures)
Whales
Mermaids
Treasure Maps
Ocean Maps (antique replicas)
Treasure Chests (good for bathroom storage)
Skulls
Jolly Roger
Flags
Sea Shells
Ship Steering Wheels
Rope
Candles
Anchors
Gold & Silver
Treasure (coins & jewels)
Compasses
Islands
Octopus
Netting
Swords
Flint-lock Pistols
Clams & Pearls
The Flying Dutchman
A Pirate Bathroom Theme For Adults
For a sophisticated grown up look, be picky about the types of decor you choose to incorporate. It's better to use items that blend into the overall design and don't draw too much attention to themselves.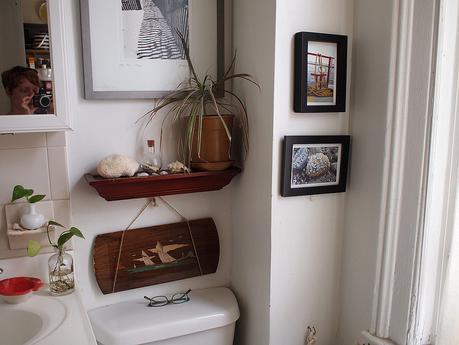 A unique shower curtain can serve as the centerpiece of your design, then look for pieces that compliment it, such as bath towels, picture frames and decorative antiques. Decorative soaps can be found in seashell shapes and are a great way to add a touch of the coastal life.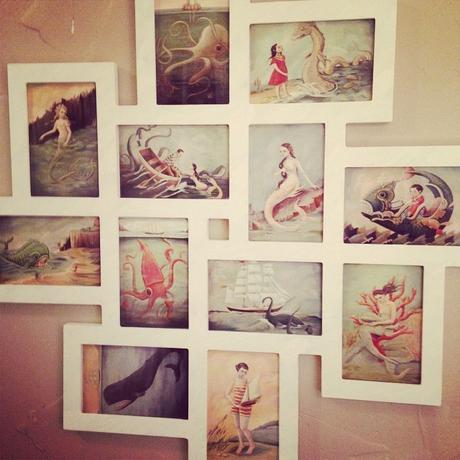 Sea life compliments a nautical theme perfectly. Think of your favorites and go from there. Maybe it's your favorite seafood. A wooden picture frame with a simple picture of a whale or the silhouette of a lobster would look very good.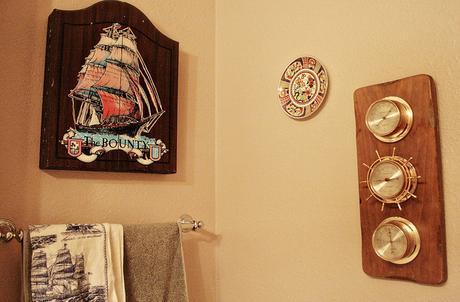 Source
Dark colors are a good choice for a pirate theme because they are reminiscent of the dark and creepy interior of a pirate ship. Black is sinister and foreboding but just be sure to use accent colors to balance it out.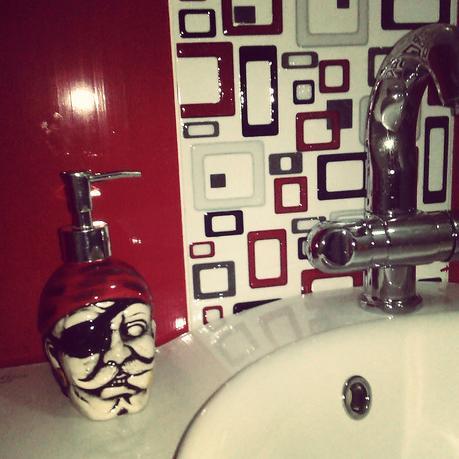 You can use other types of colors as well. Blue is a commonly used because it represents the ocean and sky, the two things pirates see most often. Red and black are a good color combination that remind us of a Captain's jacket when combined with gold and silver accents.
Pirate Theme For Kids
There is much more flexibility when decorating for a child's bathroom. The look can be more fun and eccentric without having to worry too much about aesthetics. It should still look good, but it's much more important that your little ones love it.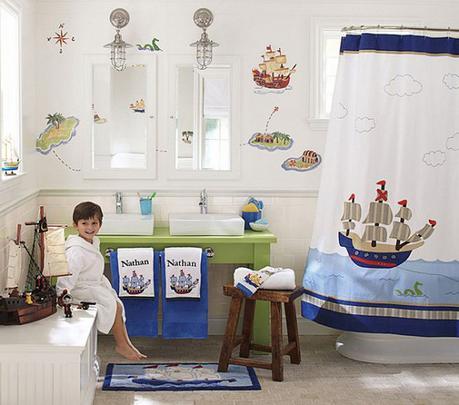 So if they love something you find tacky and gaudy, don't stress, let them enjoy their space and imagination. Colors can be much more vibrant and attention grabbing as well. Mermaids are popular thanks to children's films, therefore it is easy to find pieces of mermaid inspired decor.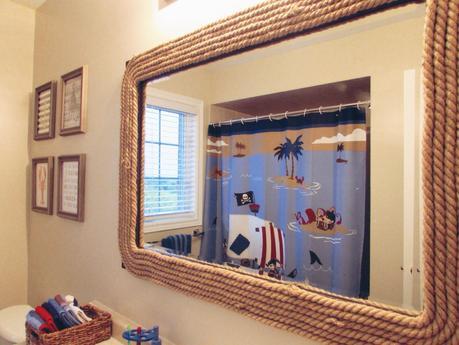 Source
About The Author
Cheryl Khan is an aspiring blogger from the world of home decor and interior design. She loves to contribute to our blog.