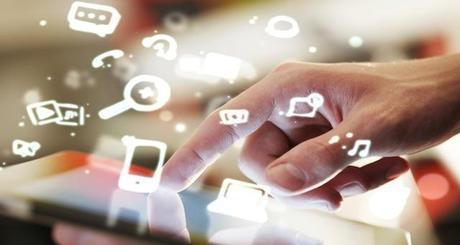 August 19, 2014
0

Email This Post

Print This Post
Design Tips for a Social Media-Friendly Logo
Logos for companies have grown beyond business cards, marketing collateral and signage. Smart companies have positioned their logos to be the face and presence of their organization both offline and online including social media.
Cribbing from Marketing 101, a company logo is one of the most strategic marketing assets a company can have. Beyond creating brand recognition in the marketplace, a well-designed logo can help establish less tangible benefits about a company and help to "humanize" a company in the eyes of the public.
There are many variables that go into logo design from fonts, colors, placement, size, taglines and more. With the advent of social media, logos may have to be tailor-made to work within the social media ecosystem. When working with a professional creative team for logo design, companies need to understand the expectations of their entire integrated marketing spectrum including social media websites such as Facebook, Twitter, Google+ and Pinterest.
Be mindful of aspect ratios: From Facebook to Twitter, social media websites generally require companies to convert logos into square thumbnails. This isn't advocating all logos be square, but the logo should have the ability to be converted easily into one. It's also not unheard of for companies to use iconic logo imagery in these "square" cases. Some great examples include Apple, Starbucks and Target.
Use detached text and graphics: When designing a logo, ask your creative professional to make your text and graphics separate elements. Having separate elements will help when a company needs to convert the logo elements into different sizes. Smart companies use a single iconic graphic from their logo to represent themselves in social media for ease of use.
Keep it simple: When designing a logo, it's easy to want something big, flashy, and intricate. The danger of doing something like that is that the logo runs the risk of not being recognizable when resized and placed in a thumbnail on Facebook. Milton Glaser, the legendary graphic designer best known for the "I Love New York" logo, said that it has to do with simplicity. "You want to move the viewer in a perception so that when they first look at [the logo]…they get the idea, because that act between seeing and understanding is critical." For this reason, you should avoid long taglines, thin lines and detailed graphical elements that might be lost when resized to fit into a thumbnail.
Limit colors and shades: A logo that uses two or three colors will work better on a social media sites because it stands out and won't get lost in the backdrop. Add too many colors, and you run the risk of it blending into the background or simply looking like a mess. A professional and attractive-looking logo on a webpage or blog post is more likely to be shared with friends than one that doesn't look reliable or trustworthy.
Be consistent across all platforms: There appears to be a tendency for companies to be "different" across different social media platforms. Instead, it's easier for companies and customers to have one logo for every site. This is also helpful in case a site requires the logo to be cropped or resized.
A company's logo has a strong impact on how a business is perceived in the marketplace, especially with the growing need for a social media strategy. A strong creative team can help create a logo that gives a company a roadmap to designing an attractive online presence. For tips on working with graphic design professionals, read "Get the Best from Your Creative Team."