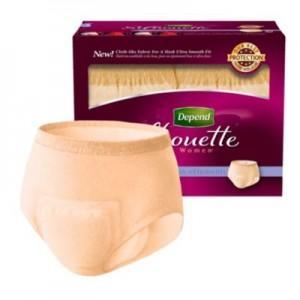 Since 2011, global data company Nielsen releases a list of innovative products that aim to "fill an unmet consumer need." This year's Breakthrough Innovation winners include Depend's Silhouette Brief for Women and Real Fit Briefs for Men.
According to Tom Falk, Kimberly-Clark's CEO, the two products also helped Depend earn points of market share. K-C's market share in the adult incontinence category in the U.S. is now in the high 50s, Falk says. "It's great to win recognition like that," Falk told Dallas News. "It's even better to get market share."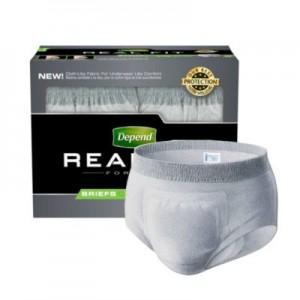 The Nielsen group studied 3,463 new products launched in the U.S. in 2012. Prospect winners needed to be unique and must bring at least $50 million in sales during the first year. Products must also show growth during the second year. Fourteen products, including the Depends briefs, made the cut for 2014.
"Given the very competitive marketplace and high new product failure rate, we celebrate the Nielsen Breakthrough Innovation winners' extraordinary achievement," said Rob Wengel, senior vice president of Nielsen Innovation Analytics. "These diverse new products carry the common thread of finding and filling unmet consumer needs while demonstrating that with significant effort, game-changing innovation is possible in any category and by all types of companies."
So what made the Silhouette and Real Fit Briefs so special? Not only did the two briefs look and feel like traditional men's and women's underwear, it helped give wearers the confidence they need when using incontinence undergarments. Along with their distinct products, the Depend team also came up with new marketing strategies to help reduce the stigma on incontinence and wearing adult briefs.
Depend's "Great American Try-On" campaign featured pro football players and other public figures to show that people with bladder leakage can lead active lives – no matter what physical activity they love to do, whether it be dancing or playing a sport.
Depend is continuing to fight the stigma on incontinence with a new marketing campaign encouraging people to drop their pants and stand up for "Underwareness". If you haven't already tried these Depend products, check them out here.