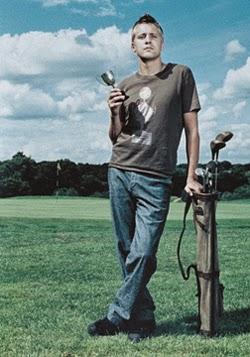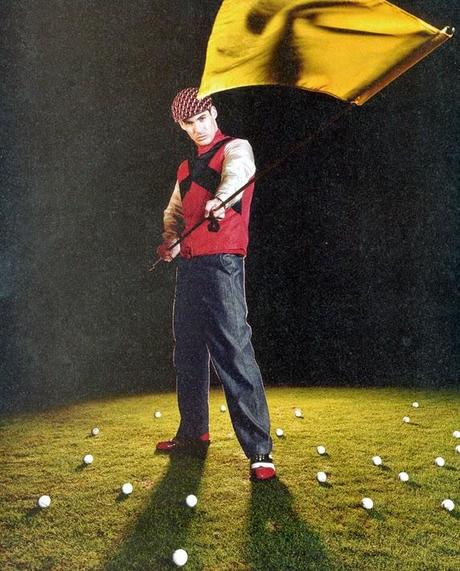 Sweatshop sportswear ok, but strictly no denim on the golf course.
Golf Refugees made some golf pants from indigo organic cotton denim. However, they were styled to look like trousers rather than jeans. Even when we played at some posh private clubs, our denim pants were fine. So the real issue seems to be the style of jeans rather than the denim fabric.
Obviously we'd like to see some professional golfers wear denim. Don't be fooled into thinking that denim is too heavy and becomes too wet when it rains. Like any fabric, denim can be altered with chemical textile finishers to repel water, absorb moisture, anything you like.
If you're a young minded golf pro and wish to wear denim on the golf course, please let us know.
Here's a couple of pics of our denim golf pants, bottom one with Volvo magazine who are a major sponsor of golf in Europe. Denim is fine for golf.
Golf Refugees walked past all of those dress code signs with a big smile.
ooooooooooooooooooooooooooooooooooooooooooooooooooo