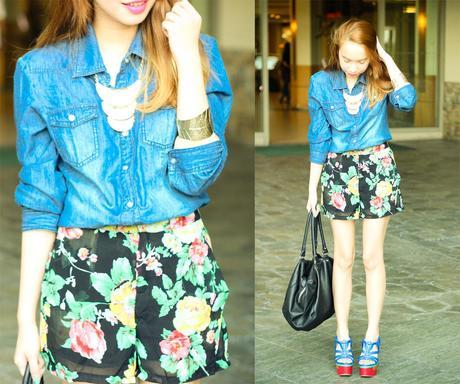 Denim Blooms
Denim  /chambray button up top, Cache Cache. Floral shorts, PINKaholic. Strappy heels, Pill. Carryall bag, Mango. Accessories, Forever 21.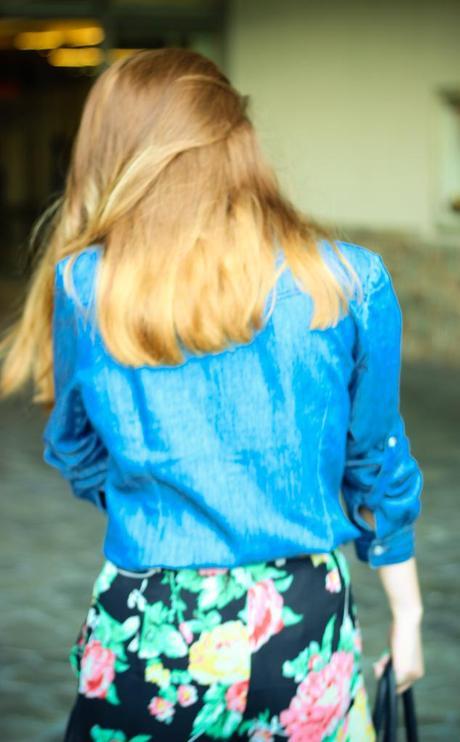 Ombre hair!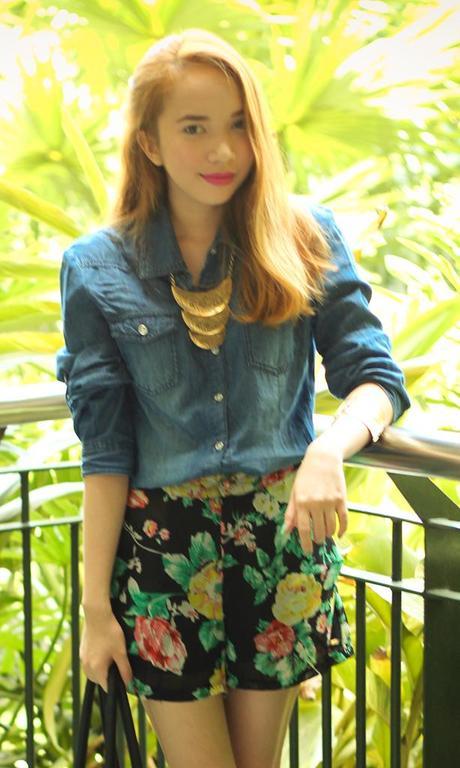 What I wore yesterday when we went for a quick trip and a (somewhat heavy) lunch at Fish & Co Trinoma. Food was uhmazing!!! We scavenged shops for Steph's outfit for the event. Lucky us we found one at Zara! Heeee!! Will post about the event next time. My mind's a bit blank…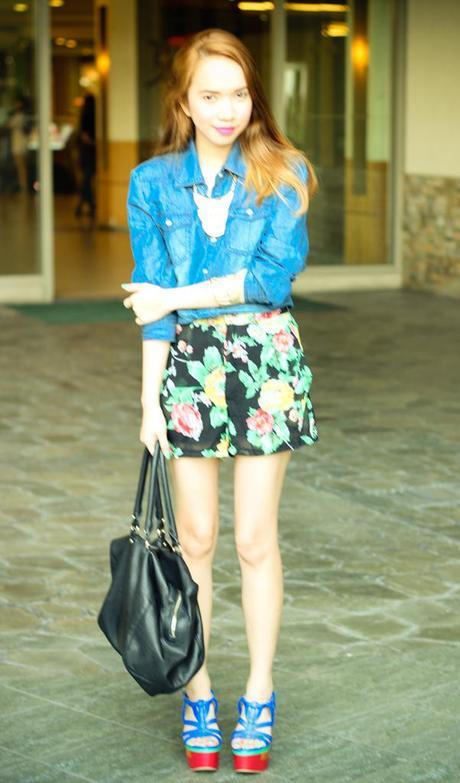 Sorry for the not so good quality of pics. Taking outfit shots were done rather quick.. We dint even check if we looked okay or not..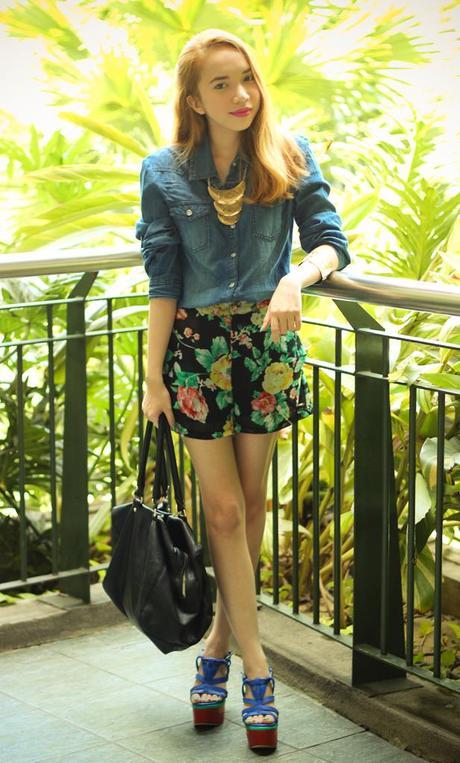 Got nothing to share.. So I'll just bomb you with eewie photos! Done!
Gotta leave you guys early. Have to fix some of the stuff here.. Our room's a bit messy! Haha!

Stay wicked!