Hi everyone!!
I recently did a mani with Delush Polish's Swans Upon a Time, a white creme base with pink shimmer running through.  It's such a pretty polish!!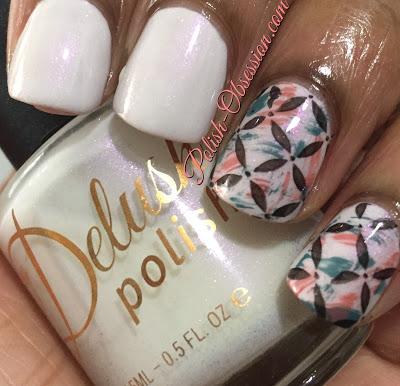 Swans Upon a Time required three coats for full opacity.  It has a good formula.  Since I don't wear white as a full mani on its own, I did a dry brush on my ring and pinky fingers with Joe Fresh Teal Cyan and Rosewood, then stamped an image using the Cici & Sisi 02 plate.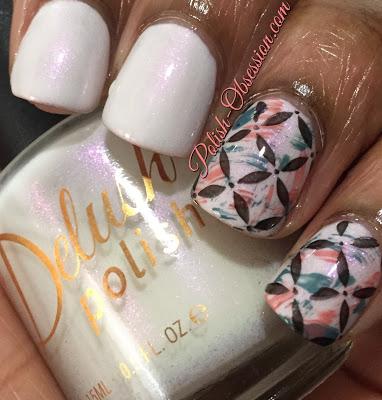 Artificial Light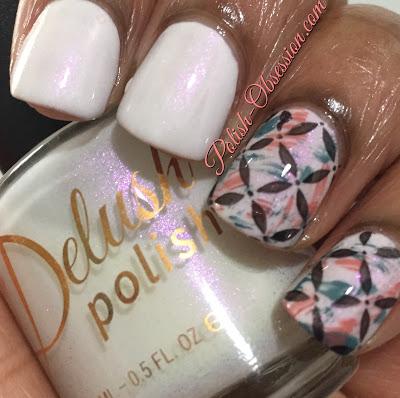 Artificial Light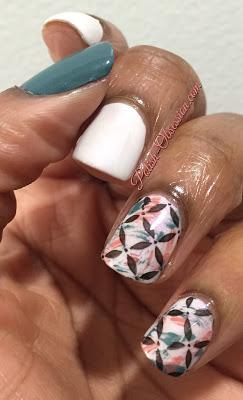 I wore Joe Fresh Teal Cyan on its own my thumb.
I love how this look turned out and wore this mani for quite a few days.  It was so artsy looking.  And that shimmer in Swans Upon a Time... <3 <3 <3.
What do you guys think of Swans Upon A Time?