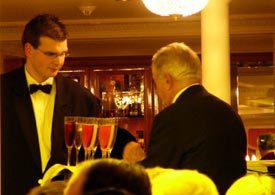 Pick up your drinks from the service bar as soon as possible to maintain quality beverage.
Garnish drinks appropriately.
A tray must be used if serving more then two items.
Always handle glassware by the stem,or if no stem,grasp by the lower quarter of the glass.
Beverages should arrive at the table within three minutes of order.