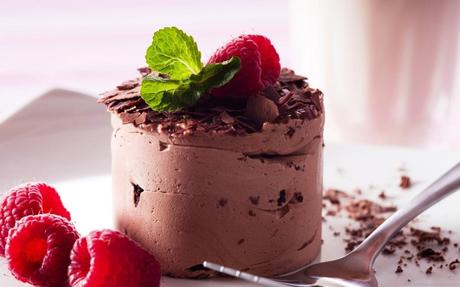 Desserts the word itself waters our mouth. The dessert family has a vast range of recipes that can vary from ice-creams, puddings, cookies, cakes and pies. Everyone likes desserts and there are people who love to eat something sweet after food every day. However, eating lots of desserts can be a reason for weight gain and many diseases in turn. But if the desserts of high quality are eaten in the right proportion, then the chances of harm to the body are low. Low calorie sweets are preferred today by everyone as they all are becoming health conscious. A healthy dessert is what everyone is looking at, as it can satisfy your sweet tooth without causing any issues.
There is a list of desserts as they have a wide variety and liking as per every person. Every person may have a list of their favorite food. Sugar is an anti nutrient and is a not in the family of healthy food and there are many reasons why you must kick out sugar from your food.
If you are one of 'dessert lovers' and still want to avoid sugar, then no need to worry, you can still treat your taste buds.
Below is the list of desserts that are not made from the white or artificial sugar and are healthy for our body
Chocolate Dip – chocolate is not so healthy, but combining it with a fruit can be healthy. Melt the chocolate and dip whole strawberries or cut them and put them in the refrigerator till the chocolate hardens. Remove it and enjoy the dessert after the food. It is also said that bitter chocolate is the better option.
Frozen Chocolate Banana – Melt some chocolate and keep it in a bowl. Some additional nuts, oats or granola can be used for extra garnishing. Bananas are used in this and they are a rich source of Vitamin C and Vitamin B6. This dessert can provide energy to children. Cut bananas in whichever shape you want and freeze it in the refrigerator. Dip the bananas in the melted chocolate and roll them in the nuts or granola. Set them again in the refrigerator for an hour and serve them.
Frozen Greek Yogurt Drops – Take one cup of yogurt and add half cup of frozen berries or any other fruit as per your choice. Stir it till the fruits are broken and the mixture has an even consistency. Line them on a baking paper away from each other and freeze for a few hours till it is set. Serve them when ready.
Dark Chocolate Banana ice cream – Blend a few bananas from the blender and mix some cocoa powder, vanilla essence and cream till it gets a proper consistency. Put it into a tray or a bowl and keep it in the refrigerator to set. Wait for a few hours and serve it with garnishing.
Whole Wheat Oatmeal Jam bars – This sugar free recipe will need a few oats, pastry flour, butter, honey, maple syrup, salt, baking soda and jam. Whisk the flour, butter, maple syrup and put the batter in the baking tray on the butter paper. Cover it with oats and Bake it for 20 to 25 minutes till it is golden brown.
All of the above desserts focus on the low intake of sugar and use natural sweeteners like honey. So, get ready for treating your taste buds with delicious desserts having low sugar contents now.