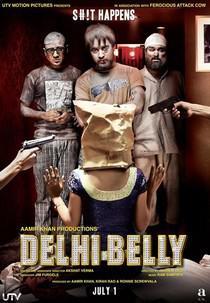 Delhi Belly is a great movie if you want to understand the mindset of the urban youth. It's hip, it's happening, but it's also crass.
Tashi (Imran Khan), Arup (Vir Das), and Nitin (Kunaal Roy Kapur) are three friends who share a studio apartment in what looks like the shady underbelly of Delhi. What they go through during a day thanks to Tashi's air-hostess girlfriend Sonia (Shenaz Tresury who was formally known as Shenaz Tresurywala) agreeing to deliver a package for a friend is what forms the basis of the movie.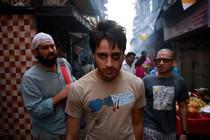 Delhi Belly is clearly inspired by Guy Ritchie films (Lock Stock and Two Smoking Barrels, Snatch) with mistaken identities, stolen diamonds, gangsters and added to that a dose of shit. Unfortunately, the film also relies heavily on the use of vulgar language (which some might argue is the language of the youth nowadays) and potty jokes, literary.
Having comic talents like Vir Das does have a positive impact on the dialog which clearly meant for adults is at times unique and funny and intelligent. But the unnecessary side story-lines, mainly consisting of Arup and Nitin, which come together forcibly at the end makes Delhi Belly an average watch. Aamir Khan who produced the film makes a cameo "item number" appearance at the end, but again it seems forced and unnecessary and almost desperate. Shenaz probably gets more noticed for her "assets" than her acting. Poorna Jagannathan playing Meneka, who over the course of the movie ends up with Tashi is probably the only standout performance in the entire film. Imran, I feel has not really explored his acting talent barring a few performances in movies like Luck or Kidnap, both of which flopped. His acting seems repetitive and hasn't matured much since his role in Jaane Tu Ya Jaane Na.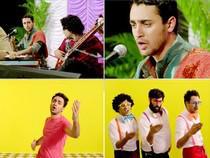 The only credit that I would give the film is that it doesn't hide away from being bold. It's proud of its A certificate and makes the most of it keeping intact the morals of Indians and Indian Cinema. Pushing the boundaries, but never really crossing that line which would give the censor board sleepless nights, Delhi Belly is no breakthrough cinema.
So as the tag line of the films states "S#!T HAPPENS", well it did, and it's quite evident when you watch the film.
Rating 2.5/5