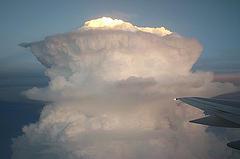 In speaking with my friend Terri recently she shared about an incident she had where someone said something inappropriate that angered her. She didn't find the words when it happened, didn't feel she had handled it well and now in hindsight she said,
"I had delayed intelligence."
What a great line –
I immediately picked up on it and said, "I know EXACTLY what you mean!"
Delayed intelligence – when your brain kicks in after the event – when you suddenly realize you know exactly how to handle the situation or the person or the behavior – only it's over – and you feel bad.
Like a lot of things that I discover or that show up – and are blindingly obvious – what if delayed intelligence was the way we chose to look at the silly, stupid, uninspired things, comments and reactions we experience.
Really none of us are stupid or uninspired – even when we think we are – we're just experiencing, "Delayed Intelligence" –
What if as we work this concept around in our minds – and by doing so the delayed part got shorter and shorter?
I'm going to put it to the test –
As situations or comments come up – I'll:
Not say anything right off – I'll be silent instead of reactive
Force a smile – this will alter my energy immediately
Let the brain kick in – so I can comment or suggest nicely
Allow the right words or phrases to pop into my head
If I miss it – and experience "Delayed Intelligence" I'll review it in my mind – maybe discuss it with a friend and be ever more prepared in the future to have "Instant Intelligence" which we all do anyway when we're not put off on the spot.
Okay – how about you?
Ready to forgive yourself for your delayed intelligence moments – good!
Remember – you create your day by the way you think – make it magnificent!
Blessings, Shawna
www.peopleskills.us