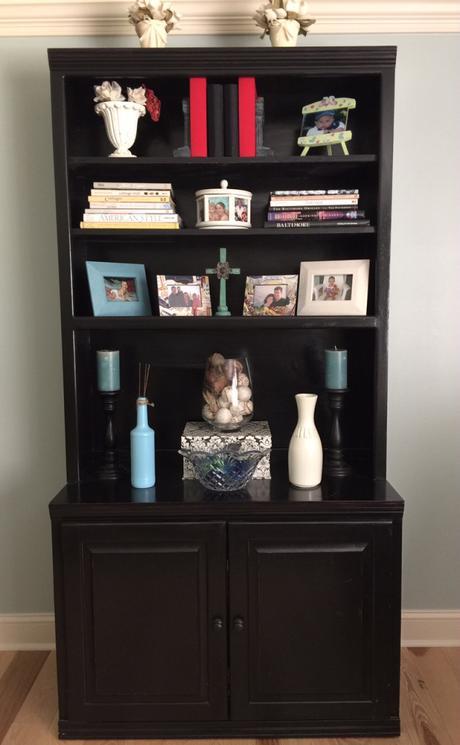 This cabinet and bookshelf was purchased unfinished from a store now out of business. I finished the piece; it is black with red underneath. When I distressed it, you can slightly see some of the red coming through. Some of our travel books are on the shelf, along with a few photo albums.
I read books. I write books. I decorate with books. (They say good design comes in threes!)
What is it about a well-decorated room filled with books? What is it about the written word displayed on shelves? Beautifully displayed books want to be admired and read. Beautifully displayed books harken you to peek inside and see what you can uncover. You know that feeling…that feeling of getting lost in a book, sinking your teeth into the characters and the plot, and longing for the novel to continue because you are enjoying it so much.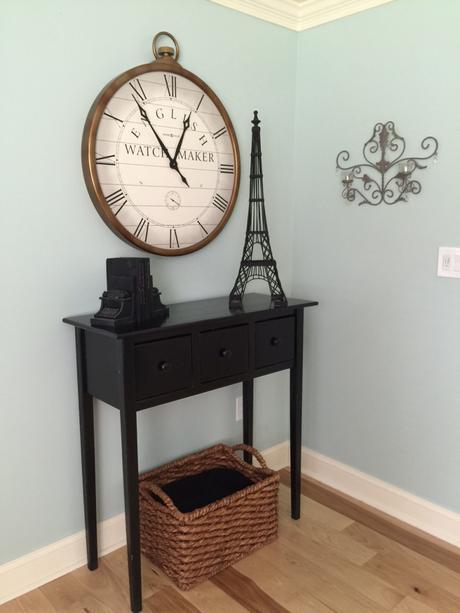 This huntboard is from a store in Baltimore. The typewriter bookends hold my Jane Austen collector's series of books—a sentimental gift from my mom!
Our house has books in it. Books on fashion, baseball, business, travel, food, and communication. There are countless fictional books I've read and shared with friends and family. Books act as a connection between people—"Have you read At the Water's Edge by Sara Gruen?" Books are meant to be written in and lent to others. There are living, breathing characters among those pages, and I enjoy giving them room to reside on our bookshelves.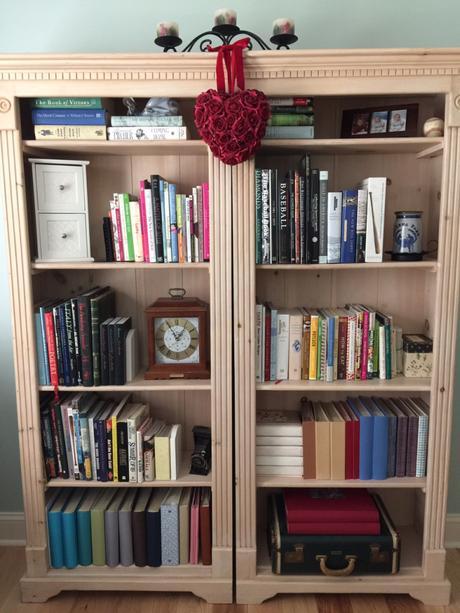 These bookshelves were purchased from a furniture store in east Baltimore that is now, sadly, out of business. They are sentimental and from our first home.
I wrote a piece about a year ago on Decorating with Books with many great examples of rooms filled with books—all kinds of rooms, all styles of books, all different types of decorating.
Today, I'm sharing photos of my bookshelves, along with some absolutely stunning images of book shelves I've selected.
If these photographs don't make you want to curl up with a book and read, I don't know what will.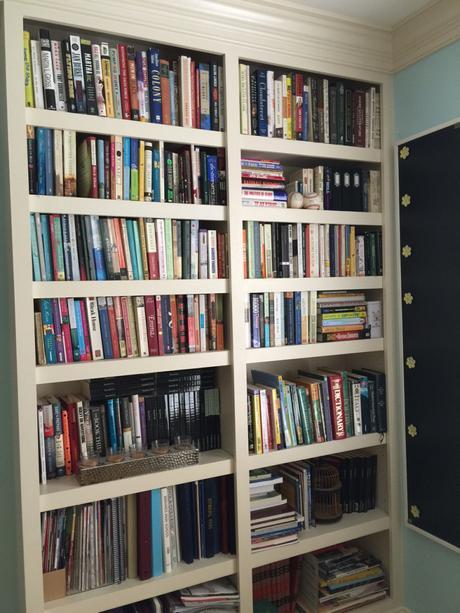 This built-in bookshelf is in our home office. It is lovely and holds a lot of books!!!
Here are some lovely bookshelves from other publications and blogs!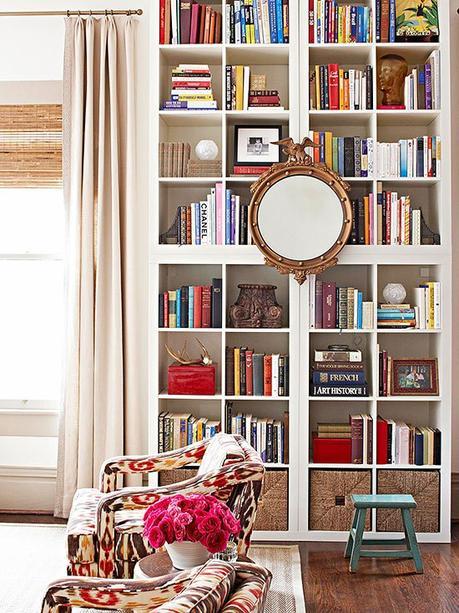 Image from Better Homes & Gardens; bhg.com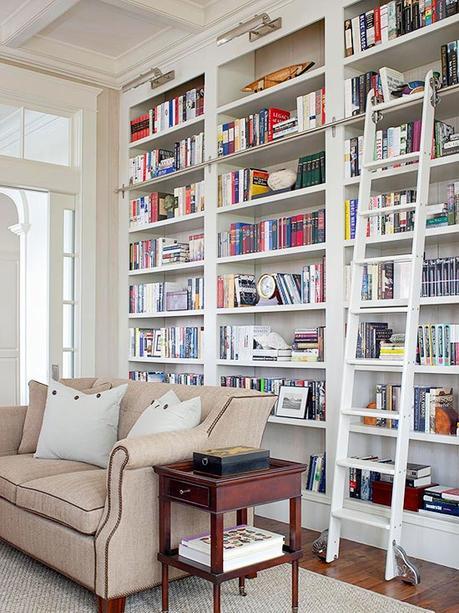 Image from Better Homes & Gardens; bhg.com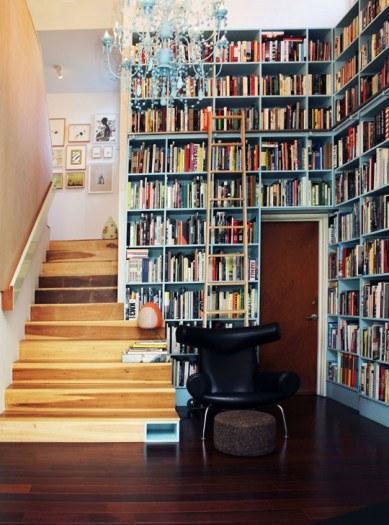 Image from blogmuralo.com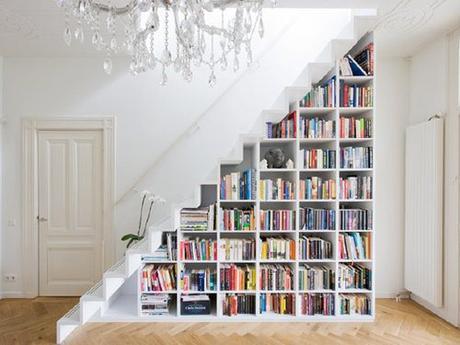 Image from politicsandfashionblog.com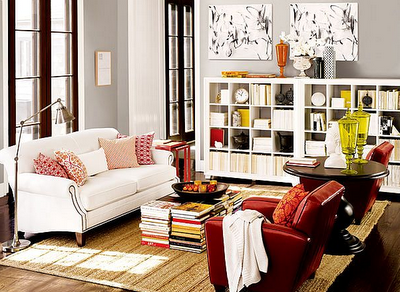 Image from spiralstyle.blogspot.com