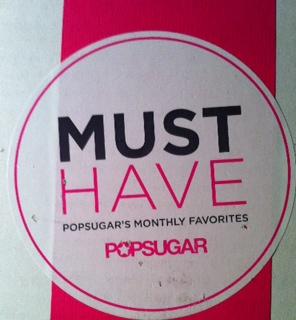 December Popsugar Must Have Box
Yesterday, I received my December Popsugar Must Have Box. I must say write that I'm very impressed and loved all the contents of this box. Last month, I did a video about my November Must Have Box. If you viewed my video then you already know that I thought the box was OK and was not "blown" away by its contents.
My intentions were to do a video about the great items in this box. But let me assure you that Shauntee is not looking video vixen ready. This has been a longggggg week and when I have a long week my blog is affected because I'm too tired to deal with anything heavy in my head. I've arrived at work every day early this week because next week I'm on vacation. That combined with last minute holiday shopping has left me tired. The only thing I've wanted to do this week when I got home was pull off my wig and sit my ass down somewhere. Now that I got that out the way; back to my intended subject. My December Popsugar Must Have Box was a welcomed distraction to this hectic week.
This is what I received in my December Must Have Box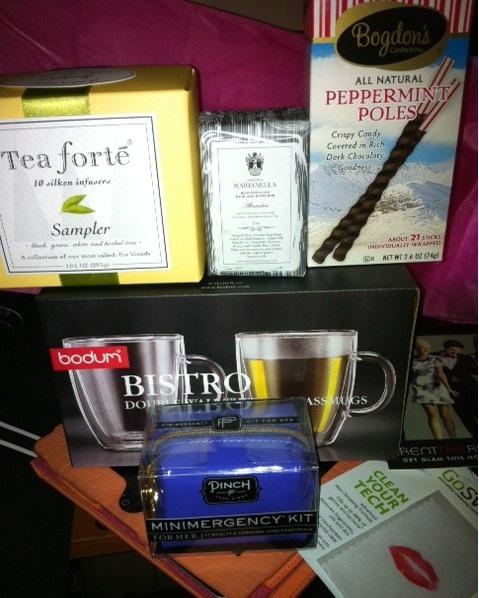 Bodum Bistro Mugs
These individually mouth blown (I have no idea what that means) mugs keep hot drinks hot and cold drinks cold without condensation. No need to worry about tables or coasters with these.
Tea Forte
Tea sampler pack which included black currant, earl grey, green mango peach, white ambrosia, and green mango peach. I have never seen tea packaged so cute! I can't wait to try these in one of my bistro mugs while I'm on vacation.
Jaboneria Marianella Soap
This soap is made with argan oil (which I hear good things about), oatmeal, honey, and rich shea butter. All of these ingredients are suppose to be great for the skin. That combined with the refreshing scent makes me soooooo looking forward to trying it out.
Pinch Provision Minimergency Kit
52 solutions packed into a cute little pouch. This kit includes earring backs, double sided tape, deodorant towels, stain remover, safety pins and a host of other items. This is a must have for your purse! I actually keep these items in my desk draw at work but having a mini version for my purse is awesome.
Bogdon's Peppermint Poles
Organic peppermint sticks dipped in chocolate at a whopping 17 calories per stick. No other words are needed here!
GoSwype
Super cute antibacterial wipes for your phone. These wipes kill 98% of the germs and bacteria that builds up on your phone. When I think about it, I wonder how much bacteria actually lives on our phones. Yuck!
I also receive a $30.00 Gift Card to Rent the Runway which allows you to rent designer cocktails dresses and evening gowns.
Are you ready to give Popsugar Must Have Box a try? Click here and enter code: referfriends for $5.00 off your first box.
Have a wonderful weekend, have you finished your holiday shopping?