The December Birthstone Turquoise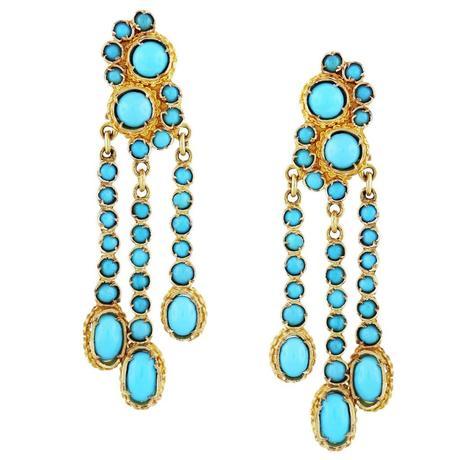 December is here again and the gem to rock is turquoise, the traditional birthstone of the month. Actually, the American National Association of Jewelers adopted turquoise as the official December birthstone in 1912. The history about the turquoise stone is a very interesting one. Poets have even creative interesting pieces about its existence.
The turquoise stone, which means the "Turkish Stone", traces back to 5000 years. According to the Gemological Institute of America (GIA) it is among the oldest stones. It was among artifacts found in ancient Egypt and Mesopotamia where it was used as a valuable ornament by the ancient Egyptians.
The turquoise stone is usually an opaque robin's egg blue in color, but varies from green and greenish blue to even light sky blue. People believe that the December birthstone possess healing properties for health problems relating to asthma, depression, teeth and lungs. Additionally, it enhances serenity, creativity and spiritual bonding. There is no scientific evidence for sure, but the natives used it to elevate emotions and create a joyous aura.
You can wear the turquoise stone in necklaces, pendants, ear rings, bracelets, head chains or rings. The beauty of this stone is that it goes well with a wide range of colors, from the warm reds, to the cool greens. The bigger turquoise stones are catchier because they pop and help bring out certain brightness to your outfit — but depending on your outfit — the small versions also go well by highlighting your best features.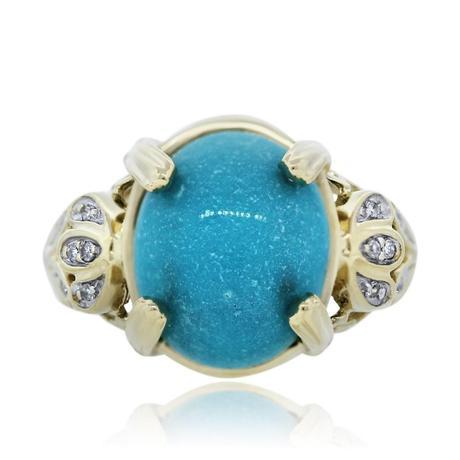 Eva Mendes' outfit during the golden globe awards in the year 2009 shows her clad in a strapless gown adorned with a turquoise necklace with relatively small stones. Hilary Clinton has also been spotted wearing a single string of blue turquoise necklace that matches her turquoise stud blending elegantly with her business coats.
If you are going to clad in turquoise accessories it is paramount that you know how to take off your jewelry to ensure it maintains its luster and bright color. For example:
·Do not wear your turquoise stone for too long in the sun because this causes them to fade in color.
·If you wish to clean them use a soft cloth without any chemicals.
·Be sure to take out your turquoise every now and then. The stone requires fresh and moist air otherwise it will easily turn green
·Turquoise stone is a delicate stone, and scratches tend to show on the surface. To maintain their smooth surface put them in a brocade bag or a small hop pocket when you are not wearing them.
·When swimming or taking a bath, be sure to remove the turquoise jewelry lest it changes color or drops.
·Keep your turquoise jewelry from materials, such as cosmetics, sweat, vinegar, soy sauce or pigments because they will spot the surface and tarnish the luster of the turquoise piece.
While placing them in watches, rings or bracelets — turquoise stones are rarely facetted — they are usually shaped as beads, cabochons or given a fancy cut. When paired with metals such as silver and brass, turquoise jewelry is very attractive.
Go out and get your little piece of sky now.