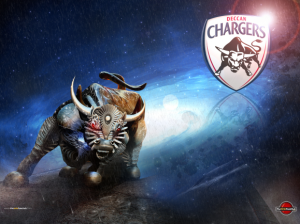 Deccan Chargers IPL contract has been terminated by BCCI. BCCI is Regulating body of Cricket in India (BCCI). Non-payment of dues led to this decision tonight. The decision has also brought an end to suspend regarding future of bleagured league.
IPL governing council meeting was convened in Chennai to discuss the matter. BCCI preside S. Srinivasan gave the final call of termination in consent with other members. BCCI working committee will sit tomorrow to discuss future course of action. They have couple of options to think over. Either they can decide to float fresh tenders of can decide in favor of PVP Ventures.
PVP Ventures is a Deccan based film production company. PVP Ventures made an offer of Rs. 900o million to Deccan Chargers. Surprisingly Deccan Chargers rejected the offer saying that price and terms does not suit them. However Chargers management failed to abide by the deadline given by BCCI.
Deccan Chargers was owned by Deccan Chronicle Holdings and decision is a setback for them. Owners actually purchased the franchise in 4280 million rupees in 2008.
Bailout package for Deccan Chargers
Chargers claimed that certain banks were willing to help them resolve their financial worries.
"The bankers are reported to be in a position to satisfy all BCCI stipulations by making contracted payments to the players. A consortium of bankers has got together and come up with the proposal to fund the Chargers till season VI," the report said, quoting sources.
Financial bailout package was also linked to BCCI approval. Chargers prospective new owners PVP ventures is owned by Potluri Vara Prasad. Mr. Prasad is a successful enterprenuer with interests in Urban constructions, Film production, softwares and host of other business ideas.
BCCI going to IPL-VI with eight teams is highly unlikely because this will leave banks to gain nothing. What comes out from working committee meeting is just matter of hours now.