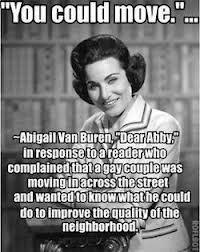 Pauline Esther Phillips died last week at 94. She was better known by her pseudonym, "Abigail Van Buren," originator of the "Dear Abby" column (which, for decades, has actually been written by her daughter).
Many scientific studies of identical twins have sought to tease out the role of genes. Now here is a powerful piece of evidence for the importance of genetics: Dear Abby's chief rival in the realm of newspaper advice columns was "Ann Landers," written by Eppie (Esther Pauline) Lederer – Pauline Phillips's identical twin!
I have always been a reader of Dear Abby. The problems and foibles discussed are a window into the human condition. And, to be honest, it often makes me feel fortunate that I don't have the kinds of problems and personality defects described there. I like to ponder my own answers before reading Abby's. And I often disagree with hers. Here's a recent example (verbatim):
DEAR ABBY: A longtime friend of mine, "Blanche," was diagnosed with Alzheimer's several years ago. She let me know that once she reached a certain point in the disease she did not want to be paraded around for others to gawk at. That time came about a year ago, but I still pick her up every Sunday and take her to church. It's the only time she gets to leave the nursing home, and she loves it. The people at church give her hugs and go out of their way to treat her well and she feels it. My question is, am I wrong in going against her earlier wishes? — FRIEND IN ARIZONA
DEAR FRIEND: I think you are. Your friend clearly stated when she was in her right mind that she did not want to be an object of pity. By going against her wishes, you have taken away her right to be remembered with dignity. And while it was done in a well-meaning way, I don't agree with it.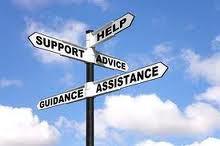 DEAR ABBY (says me): I disagree. Daniel Gilbert's book,
Stumbling on Happiness
, shows how people's wishes and choices regarding the future often fail to correctly anticipate how they'll feel when the future arrives. Blanche may indeed have been in her right mind when making her request, but obviously couldn't know how she'd feel about it when the time came. Her friend says she loves the outings and the warmth extended by fellow congregants. This enhances Blanche's quality of life. Who is harmed? Not yesterday's Blanche, who no longer exists. Her "right to be remembered with dignity" is irrelevant to today's Blanche. Life is for the living.
DEAR BLOG READERS: What do you think?