I love Tuesdays. It's new album release day! This morning I was rewarded with the remaining tracks from my pre-order of Dean Brody 's Gypsy Road album. I love this new album. It's got a little bit of everything.
It starts out with the upbeat, fun Upside Down and I challenge you not to tap your toe. And the whistling at the end of this track, who doesn't love to whistle.
Upside Down is available for your viewing pleasure on YouTube.
I've got some quick, fly by the seat of my pants, thoughts on the tracks, so here goes!
Hillbilly - great guitar, love the deeper tones in Dean's voice. More of the lower register please Dean!
Monterey - makes we long for Nirvana and Fireball Whiskey. Makes us think of simpler times and reminds us to appreciate the times we're living in.
Bring Down The House - the chorus is super catchy and I wish I could ask for, and receive banjos, just saying. There's a little something there that reminds me of Thomas Rhett and I hope we get a video for this one.
Sweet Lola - a story song, reminds me a little of "Bounty". It's all about the girl.
Love Would Be Enough - had me from the start but the "picking me up from work, looking so pretty covered in dirt", that's the gravy!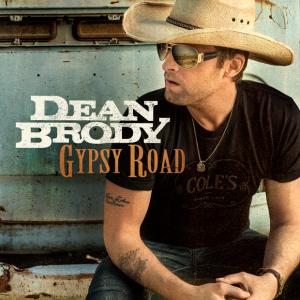 Footsteps Of A Giant - taking down the tempo, this was the first track (but not the last) to make me feel a little misty. Dean sure knows how to pull on the heart strings.
Castaways - romantic and the tone of Dean's voice is perfect for delivering this message. Love the slide guitar on this one.
Everything's Better - a mid tempo number, great walking music with a romantic feel.
Like I Know This Town - starts out slow but builds, this sounds to me like the perfect summer love song.
As Country As She Gets - love the play on words in this one, another slow romantic track.
Old Friend - This one also got me a little misty, has an "old" country feel.
Trail in Life - So good, not gonna lie, it made me cry. Be prepared to love this one.
My advice, don't skimp get the deluxe version, you won't be sorry.