Dean Brody has a new single out and it will get your foot stompin' we are pretty sure of that. Check out Bush Party below. And if you like what you see be sure to grab it on iTunes. Don't miss Dean performing at Lucknow Music in the Fields August 26th (Tickets Available HERE)
Pics of Dean Brody...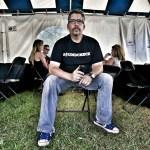 Born and raised in small ltown Ontario, Love me some Whisky & Country Music. Blogger, Photographer and Country Music Junkie.