Attention Beauty and Deal Lovers! I just wanted to pop in and share a great deal with you! I love single eyeshadows so much and Vendome Beaute is having a Cyber Monday Sale on their eyeshadows. They are a new beauty brand and their products are stunning! You will totally have to check them out! See the deal below!
Vendome Beaute Cyber Monday Deal:
*May Contain Affiliate Links
Vendome Beaute is this holiday season's perfect stocking stuffer, rosewater eyeshadows, now at 40% off for today only! Vendome Beaute just hit the scene and is quickly becoming this season's beauty must have with its botanical-infused color line, that goes on velvety smooth to create the perfect look for any occasion. The rosewater infused eyeshadows are highly pigmented and finely milled to give an all-around luxurious look and feel. Any makeup lover will adore a customized combination of the single eyeshadows. Vendome Beaute offers 33 striking hues, that allow you to mix and match colors to create a gift that is tailored to your specific Vendome girl. Each single eyeshadow will be 40% off original retail of $26.00.
Click Here To Grab The Deal (af.link)!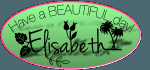 Disclaimer: Products marked with (af.link) are affiliate links. I receive a small percentage of the sale if you purchase through this link. You are not charged extra and many times I am able to get products for you at a discount. These links help support my blog and I appreciate all your help! You all are the best! You are welcome to check out my full disclaimer for more details.