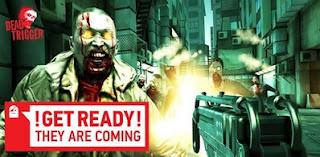 Are you fan of the new game was released last month for IOS and Android called Dead Trigger? 
On Android, the
game
was not
free
to use but are sold at a price of $ 0.99. If you think that the price is too expensive there is good news. 
MADFINGER Games have been make it free to play Dead Trigger on Android, although the game still comes with a feature in-app purchases which is intended for users who want more than that offered on the free version. 
This game itself revolves around shooting zombies with many weapons added some additional variations to help users fight the zombie swarm. 
You guys can directly download the Dead Trigger on 
Google Play Store.
origin source phonearena