on air now!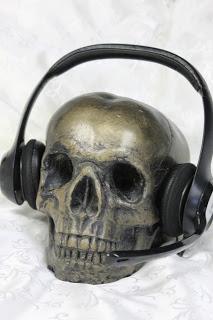 Just a reminder that tonight's edition of the Dead Good Poetry Show will be playing for the next two hours on Fylde Coast Community Radio.
On tonight's show there will be recordings 'live from the No. 5' including Pam Winning, Anne Ward, Janet Kenny, Adele Robinson, Emannuel Tully, Standard Ste and Lisa as well as some intense word battles.
Our guest writer this week is celebrated poet David Riley, an incredibly talented writer who possesses a superb way of using the written word.
As always, there will be some great music, live poetry and lots and lots of fun. The theme this week is The Bible - which means there should be something for everyone.
Tweet poems to @deadgoodpoets  on Twitter, or share poems through the Lancashire Dead Good Poets FaceBook page, or send mail direct to 

[email protected]

.
To be a part of the experience find Fylde Coast Community Radio on any one of the links below.