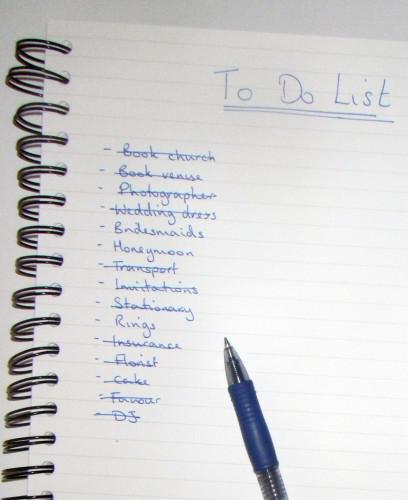 I've been able to tick off some big things from the To Do list this week!
On Saturday we went to the travel agent to talk about our honeymoon. We got some options, had some ideas and then on Tuesday we went back and booked the honeymoon!
Possibly the most exciting part of booking the honeymoon is that we booked it in my married name! This does mean that I have to make sure I get my passport sorted in the right name. I have gone to the .gov.uk website to make sure I get it all done right.
If you Google going on honeymoon with your married name, all the sites you look at recommend not doing that. That worried me! But the .gov.uk website says that's fine.
I am so excited about the honeymoon! It's going to be completely amazing! I'm planning on buying summer clothes for it!
And I've also chosen the bridesmaid dresses! Well, I want my bridesmaids to have a look at the dresses before I confirm and order, but I think they're nice and I'm sure they'll agree. Now all I need to do is gather the bridesmaids for a try on and possibly get them measured.
I'm really excited about this too! I think they'll all look fantastic and I can't wait to see what they look like in them all on The Day.
I'm silly-excited (as Claire says) about the whole wedding. I did apologise to my h2b about being so constantly excited,  but he says I should just be who I am and be excited. That's why I love him!
Yay!