Hey style sisters! I hope you're excited for the second to last round of photos from my class project with Neiman Marcus and Christos Patelis. The full article will be up in just a few short days on www.smufashionmedia.com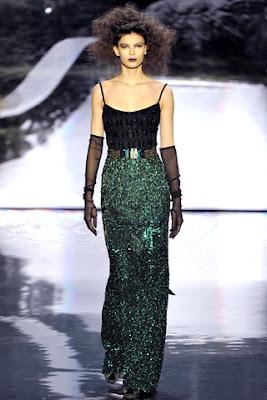 Photo courtesy of Style.com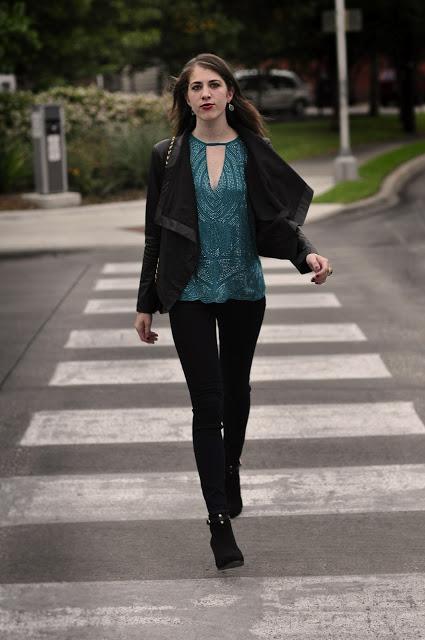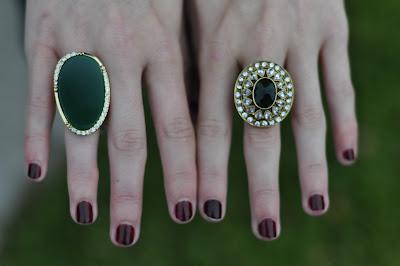 I need to stop biting my nails! Awful habit!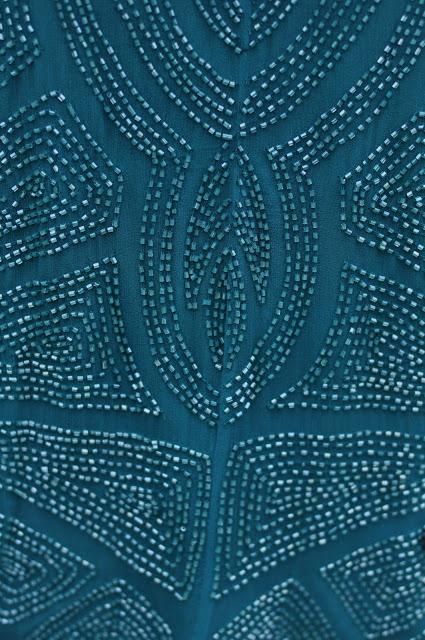 Looking to stand out just the right amount during a glam girls' night out?
My fashion choices are usually a bit more reserved, but I couldn't resist Parker's teal green embellished top with sexy front and back slits. Fashion is all about stepping out of your comfort zone, right? Mixed shades of gorgeous greens are my favorite fall colors, so I turned to enchanting emerald accessories to amplify my look. Intricate costume rings from CUSP and delicate teardrop earrings from Anthropologie are fun, sparkly and all under $75.
This Patterson J. Kincaid leather jacket feels very city chic meets biker chick. The unstructured jacket has great movement and the jersey lining is so comfy.
If I'm dancing with my girlfriends, I typically avoid sky-high stilettos. I wish I was more graceful in 6-inch heels, but that's a skill I have yet to master! Instead, I like to wear my Tory Burch black suede ankle booties (similar).
What's your most amazing outfit for a night out on the town?
Have a fun weekend everyone!! TGIF!