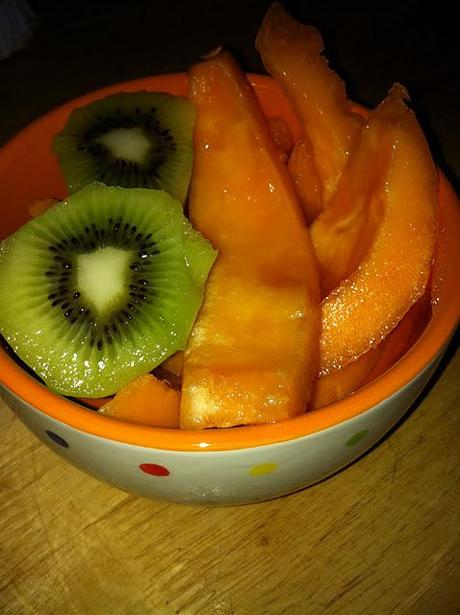 It's the simple things in life that make my day sometimes.  This cantaloupe and kiwi this afternoon hit the spot!  I was worried the melon would be overripe, but it was perfection.  And for dinner, the yummiest Vegan pizza - made by yours truly; Amy.  Seriously, I just baked it, but it's an Amy's Vegan vegetable pizza - artichoke hearts, red peppers, with a balsamic sauce - if you haven't tried it - it's a must!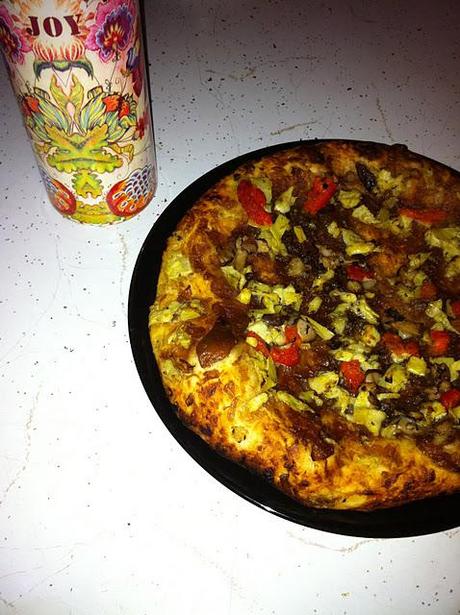 I recently bought the Trader Joe's version for half the price, but I've yet to give it a try... I'll keep you posted!  Do you like my beautiful water bottle?  It makes me want to do yoga in a field of flowers!  And I know you are way jealous of my 1960'/70's style counter tops - they are stylish, yes?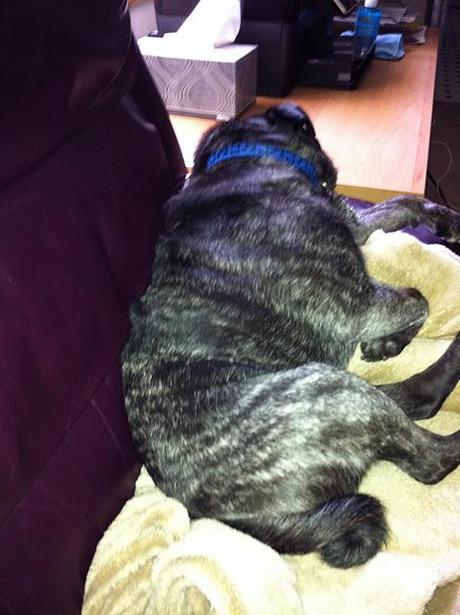 Mr. Meatball was helping me with my blogging, I love when he sleeps sitting up like this!  So adorable...  Today I went to local farm to pick up some produce - can't wait to BBQ tomorrow!  What are you doing the last weekend of August?!