Hey guys. Holy wow, so sore I don't know how I'll climb the bajillion steps between my car and my first class.
The workout this morning was another butt kicker. Jaemen joined me for a Get Toned 30 minute circuit. We did the Flex Machine which is…
2 min straight leg kicks
2 min light jog
1 min back pedal
1 min recover
1 min squats
1 in flutter kicks
2 min crazy ivans
2 min plank row
1 min toe touches
1 min ski jumps
30 sec split jumps
2 min light jog
2 min single leg dead lift dumbbell row
30 sec bicycles
2 min alternating step back lunges
2 min 2 feel lateral hops distance
1 min froggers
1 min toe touches
2 min standing hamstring stretch
1 min lower back stretch
2 min pretzel stretch
Whoo it's intense just re-living it through typing. Jaemen did a great job, total props to him. We did a 40 minute walk to Jamba Juice after for breakfast.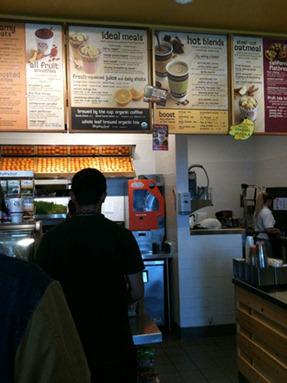 Jaemen had the Strawberries Wild and I had a new one, the Caribbean Passion. It definitely makes the cut for another try.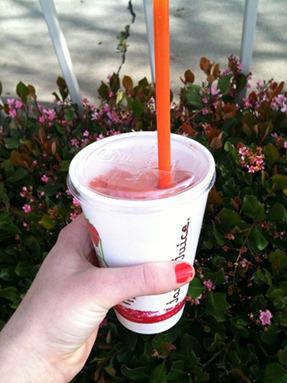 Once we walked home and showered it was time for lunch.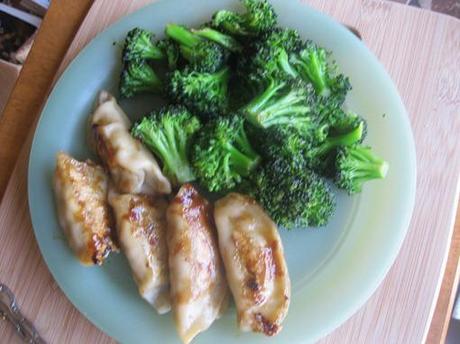 Black pepper and soy sauce broccoli and veggie pot stickers.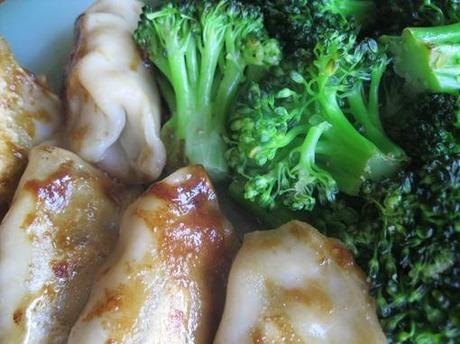 I love this lunch because it leaves me stuffed for only 300 ish calories. Not too shabby.
I have two more classes today, one from 2pm to 3:45pm and then 4pm to 5:45pm. Should be an interesting afternoon. The workout this morning has left me pretty exhausted. I hope I don't fall asleep on the first day. These afternoon classes can be dangerous since they're at prime naptime.
To help ensure energy I stopped and bough a few snacks.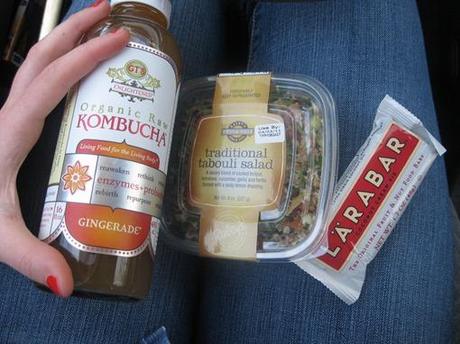 Gingerade Kombucha tea to sipping, a larabar that will definitely get eaten and the tabouli salad for a dire situation. Sometimes I get super hunger around 4:30 when I workout in the morning. I want to be prepared.
I'm secretly hoping my classes get cut short again today, yesterdays got out almost an hour early.
Today is Tuesday and we all know what goes best with Tuesdays… Tacos! I'll be having dinner with Max tonight, tacos will definitely be on the menu.
64 more workouts and still more than 300 meals left.
Question of the Day
How do you plan for snacks? Do you pack them ahead, just get something when hungry, or skip them all together?