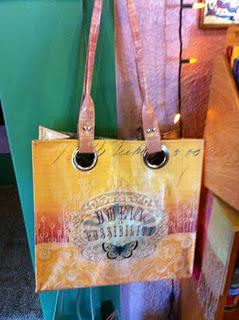 I have been eyeing a new school bag(teachers need school supplies too!) for 2 months, and Graham and I went and snatched it before it was gone forever...  Happy Anniversary, and early birthday to me!  I love love love it...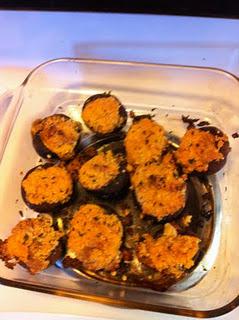 These don't look half as good as they tasted...  Baby bella mushrooms, removed stems then stuffed with daiya cheddar "cheese" and ground pine nuts, baked at 350 degrees for about 20 minutes... so good!
I got a horrible headache tonight... it was a very sudden onset and made me feel nauseous; horrible!  I will blog more tomorrow, have a good night!