David Lynch's work, in both film and television, is usually haunting, often very beautiful, and generally tries to keep itself from seeming contemporaneous to anything. Lynch's dedication to creating itinerant plots full of weird characters are what make his work compelling, but they also make his fictions inhuman and unapproachable, because there is no reference to the world in which we live there to make anything relatable. Such is also the case with The Big Dream, an album so obsessively distant that its beauty is obscured by its own simplicity. It's kind of unfortunate that David Lynch makes music that's exactly as "weird" as one might expect it to be, and in the exact way a skeptic would tell you it would be. Much like Twin Peaks, The Big Dream clashes do-wop revivalism with dirty Americana and dub-house noir; unfortunately, it's mostly been done before.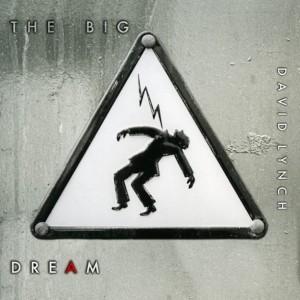 There are distinct Portishead references starting with opener "The Big Dream" and these moments put the album in much the same stead as Crazy Clown Time. You have garbled, basement-dwelling electronic music slashed through by Lynch's comically weird singing voice (imagine his talking voice). The Big Dream doesn't really pick up until track four, the vibrational western "Cold Wind Blowin'" which actaully sees Lynch's flat vocals treated with an interesting reverb effect. The song follows a very standard do-wop chord progression, but it's one of the album's few songs that can capably rely on the mystique of its presentation in order to affect some appeal.
There is, fortunately, more roadhouse boogie to come on The Big Dream; both "The Ballad of Hollis Brown" and "Say It" sound like David Lynch providing deadpan commentary over warped versions of cowboy music standards. "Sun Can't Be Seen No More" is the closest Lynch comes to something bright, and the song feels like it has been spiritually excised from the rest of the album. Lynch's vocals here – distorted by some sort of flanging effect – are beyond ridiculous. The song strikes out and allows itself to be weird in a way that seems connected to guitar music of the late 1980s, and the chorus follows a surprisingly pretty synthesizer progression over the song's chugging guitar part. The goofy western moments of The Big Dream far outshine the danker, English-dub parts. I do wish that more attention had been paid to the album's production, as everything other than Lynch's vocals sounds incredibly thin in the mix.
Closer "Are You Sure" sounds kind of like a Beach House song, but with everything pared back, as though there's some sort of atmospheric film keeping us from actually getting to the song. This song comes closest to sounding like Julee Cruise's 1989 album Floating into the Night, to which Lynch contributed lyrics. Again, "Are You Sure" is very pretty, but it sounds kind of like a parody of what one would expect from David Lynch after watching Blue Velvet or something; it's just nothing new. Throughout The Big Dream, you are very much aware that you are in Lynch's world, which I suspect was his intent. To Lynch the stylistic retreads on this album may be a reminiscence, or a creative collaboration between him and the music of his youth. To listeners, though, The Big Dream might seem both unoriginal and stylistically maladroit in the current pop landscape.

3/5 bars
David Lynch – "Cold Wind Blowin'"
04 – Cold Wind Blowin'
David Lynch – "Are You Sure"
12 – Are You Sure