All of the images are by my friend and wed­ding blog spon­sor Phil Drinkwa­ter Pho­tog­ra­phy. Words are by Steph and David, and their story is a very roman­tic one indeed. I love the 'marry me' image, and the men­tion of David Has­sel­hoff in their 'mem­o­rable moments'… clas­sic. Enjoy! Claire xxx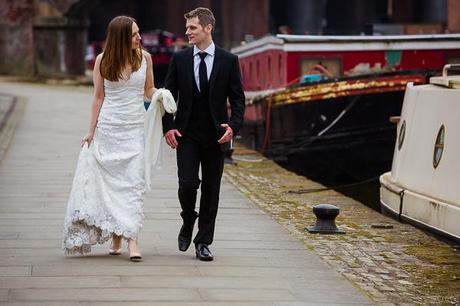 Steph and David: a relaxed and infor­mal wed­ding in Manchester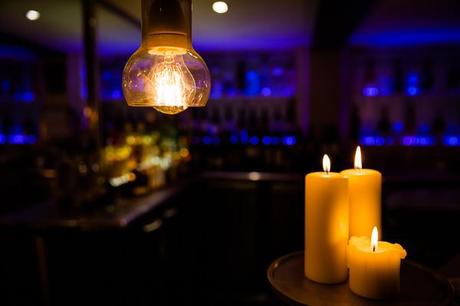 The wed­ding venue: Great John Street Hotel, Man­ches­ter
Wed­ding pho­tog­ra­pher: Phil Drinkwa­ter
A lit­tle about the wed­ding ceremony:
We had a very sim­ple cer­e­mony in front of our fam­i­lies and close friends
Which read­ings did you choose?
None – we wanted to be up the front as lit­tle time as possible!
Tell us a lit­tle about your wed­ding venue styling and details:
We chose the Rooftop lounge and ter­race at Great John Street because it was already styled beau­ti­fully and suited our vin­tage tastes. Can­dles and fairy lights added an extra touch into the evening.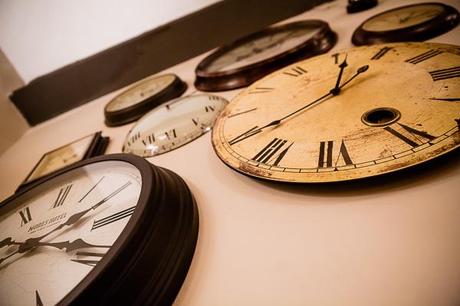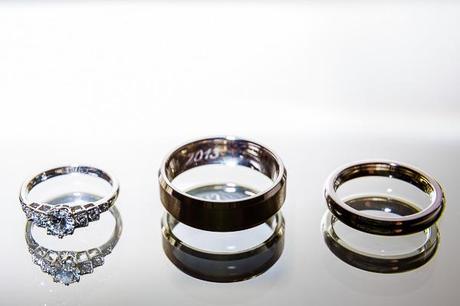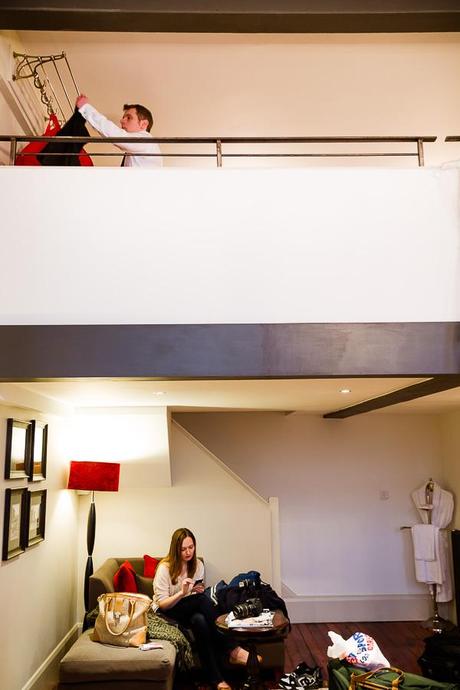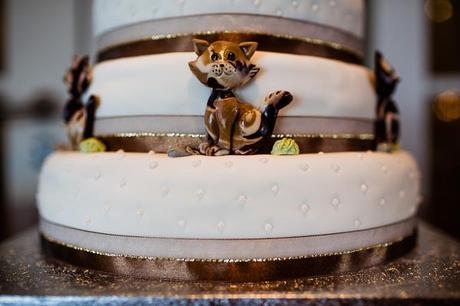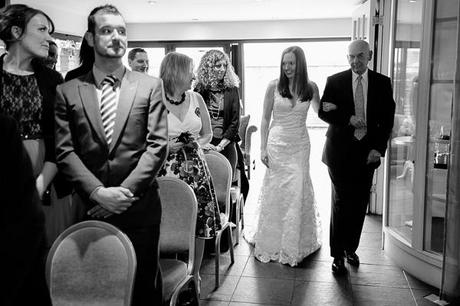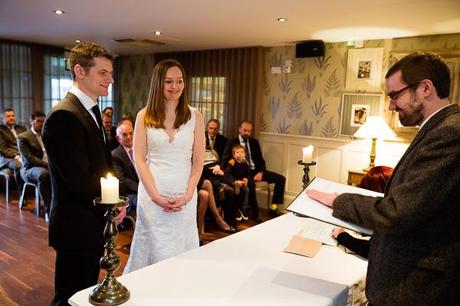 Invi­ta­tions and recep­tion stationery:
Kid's party invi­ta­tions from Paperchase.
Wed­ding music and entertainment:
We always said we didn't want a DJ or band so that every­one could hap­pily chat, so we spent the week­ends before the wed­ding putting together an iPod playlist of our favorite songs that played in the back­ground all after­noon and evening – once it was just friends left in the evening this did get turned up!
We also put together our own playlists for before the wed­ding, walk­ing in, sign­ing the reg­is­ter, and walk­ing out after the cer­e­mony, which helped put our own stamp on it. Steph walked in to Angels by The XX, and we walked out to Jump in My Car by David Hasselhoff!
What did you wear?
Steph wore an ivory lace dress bought made to mea­sure from eBay for £75, with nude patent court shoes, and a ban­gle with a blue stone as her 'some­thing blue' (also the first piece of jew­ellery David ever bought)
David wore a black three-piece Hugo Boss Suit with a black tie and shoes.
Mem­o­rable wed­ding day moments:
Hav­ing some time out to our­selves when we went to have some pho­tos taken in Deans­gate locks, away from the rest of the wed­ding party, as well as the moment we realised we'd left David Has­sel­hoff as our walk­ing out music.
Wed­ding day advice:
Don't plan every last detail, just go with it and leave time to enjoy the occa­sion together
Rec­om­mended wed­ding suppliers:
Phil Drinkwa­ter Wed­ding Pho­tog­ra­phy – the only wed­ding sup­plier we used! www.phildweddingphotography.co.uk