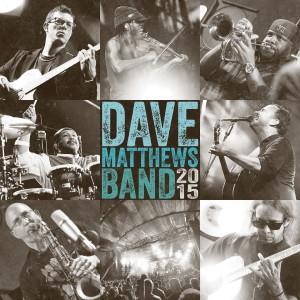 Dave Matthews Band 2015
Another much anticipated tour was announced this morning,  The Dave Matthews Band Summer 2015 tour.  47 dates in 5 months, including 3 dates in Canada.
The tour kicks off May 13 in Austin, Texas and runs through the summer wrapping up on September 13 in Phoenix, Arizona.  Canadian fans will get their chance to see DMB as 3 of the 47 dates will be north of the border.  The first opportunity is July 21 in Toronto, followed by Montreal on the 22nd and then on September 1 the tour comes to Vancouver, BC.
There were hopes that the tour might come to the new Bonnaroo North festival or Ottawa Bluesfest in July, both of which appear unlikely due to the tight schedule the tour will follow.
The tour will follow the 2 set format, first introduced in 2014 the band performs 2 sets at each performance (an acoustic set of about 8 songs as well as an electric set of about 15 songs.)
Tickets for the tour are expected to go on sale to the general public on February 13, 2015.  For more information visit www.davematthewsband.com.
The full list of dates is as follows:
May 13: Austin, Texas
May 15: Dallas
May 16: The Woodlands, Texas
May 19: Rogers, Arkansas
May 20: Southaven, Mississippi
May 22: Raleigh, North Carolina
May 23: Bristow, Virginia
May 30: Atlanta
June 2: Orange Beach, Alabama
June 3: Tuscaloosa, Alabama
June 5: Cincinnati, Ohio
June 6: Burgettstown, Pennsylvania
June 9: Wantagh, New York June 10: Holmdel, New Jersey June 12: Hartford, Connecticut
June 13: Mansfield, Massachusetts
June 26-27: Camden, New Jersey
June 30: Des Moines, Iowa July 1: St. Paul, Minnesota
July 3-4: Saratoga Springs, New York July 7: Clarkston, Michigan July 8: Cuyahoga Falls, Ohio July 10: Charlotte, North Carolina July 11: Virginia Beach, Virginia
July 14: Bonner Springs, Kansas July 15: Maryland Heights, Ohio July 17-18: Noblesville, Indiana July 21: Toronto July 22: Montreal
July 25-26: East Troy, Wisconsin July 29: Tampa, Florida July 31-Aug. 1: West Palm Beach, Florida Aug. 28-29: Englewood, Colorado Sept. 1: Vancouver Sept. 4-6: George, Washington Sept. 9: Stateline, Nevada Sept. 11: Mountain View, California Sept. 12: Irvine, California Sept. 13: Phoenix