Hi fellow nail polish lovers!!  Happy Monday!
I have a fun blue mani to share with you today for Monday Blues!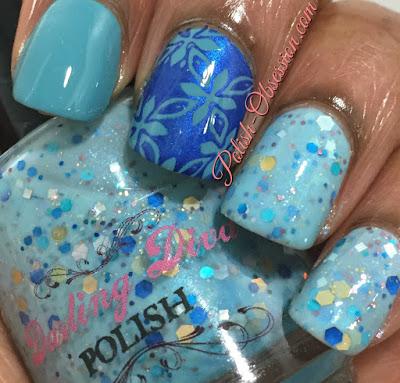 Darling Diva Destiny is a light blue crelly backed with blue, gold and white glitter.  It required two thick coats for full opacity and applied fairly well.  I paired Destiny with Sinful Colors Sweet Nothing, a dusty blue creme.  On my middle finger, I stamped an image from the ZZ Abstractos 3 plate.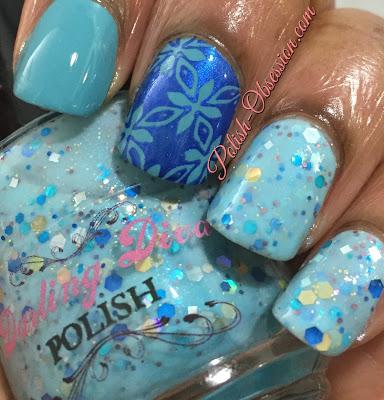 Artificial Light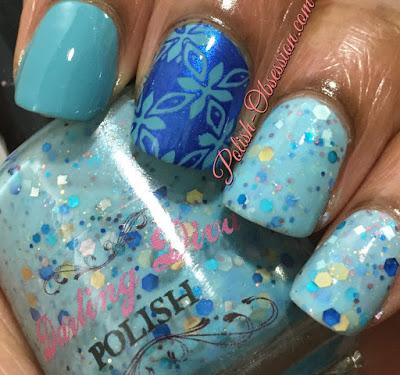 Artificial Light
I really liked these polishes together!  What do you guys think of them?