The trailers of "Dark Skies" reminded again and again that this movie is from the same house which gave "Paranormal Activity" and "Insidious". So, one may expect to watch a pretty good horror film.
Since I found "Insidious" reasonably scary, I did expect Dark Skies to be a scary watch, even though it has aliens instead of spirits/ghosts. It reached somewhere closer to Insidious, but not better. It has the same plot, almost every horror film does have these days.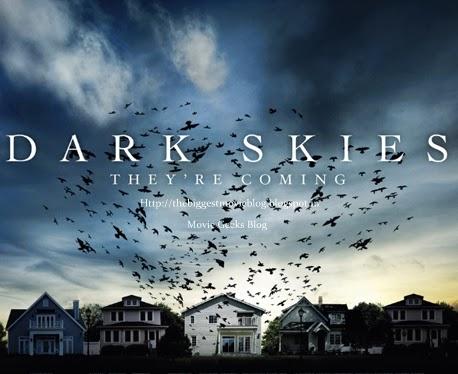 There is a house, a family, kids and like always, frightening nights. The kids started acting strange, and when the parents try to find out, it occurs that there are presence of aliens. Once the mystery is out front, the fright nights increases in number and started happening more often. The story was very ordinary and the direction was average.
Some of the scenes are way too long, that will make you look at your watch. The background music is very much like Insidious. I guess, they just made the same film again and put new actors with different character names. 
This is not a boring film, it is watchable at least once. It does have its moment, where you will be jump scared, but it will not stick with you for even a week.
Don't underestimate Dark Skies too much. Keep your guards up.
Movie Geeks Ratings
: ★★ Below Average
Cast
: Keri Russell, Jake Brennan, Josh Hamilton
Directed by
: Scott Stewart
-------------------------
Author
: Amrit Rukhaiyaar