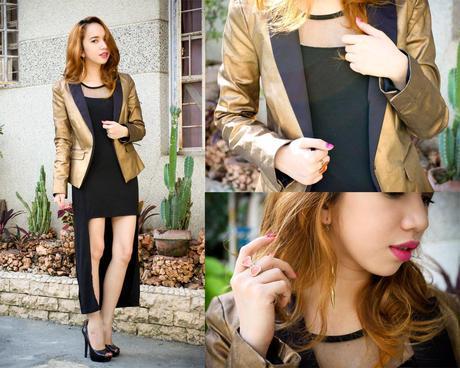 Dark Paradise
Black high low dress, OASAP. Metallic blazer, ZARA. Peeptoe pumps, Parisian. Drop earrings, Forever 21. Orange bow ring, Vaintage.
Look of the Day — and look of the month?! If you're wondering what has happened to me why I suddenly stopped posting looks, it's because everyone got busy including me. Lol!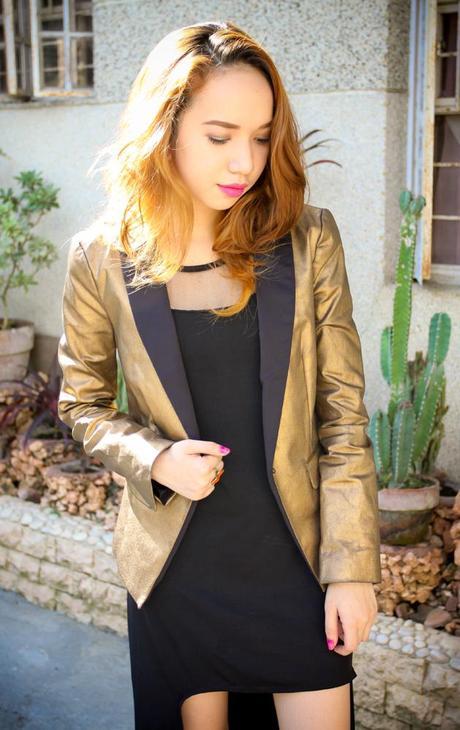 The blazer was Steph's birthday gift. I love love it! If I could wear blazers on cold days I would most definitely wear this. But it's scorching hot lately. I don't feel the -ber months yet.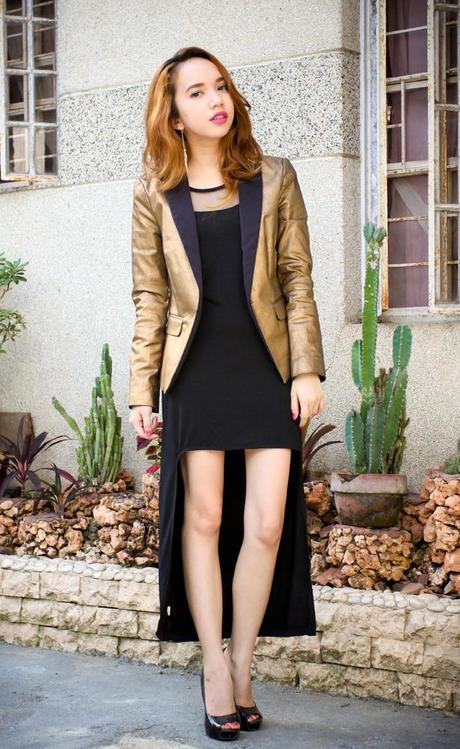 This black high low dress was part of the last parcel I got from OASAP. Like it? I consider it a steal at $28!
I might wear this little black dress for a formal event, dinner, or other dressy occasion.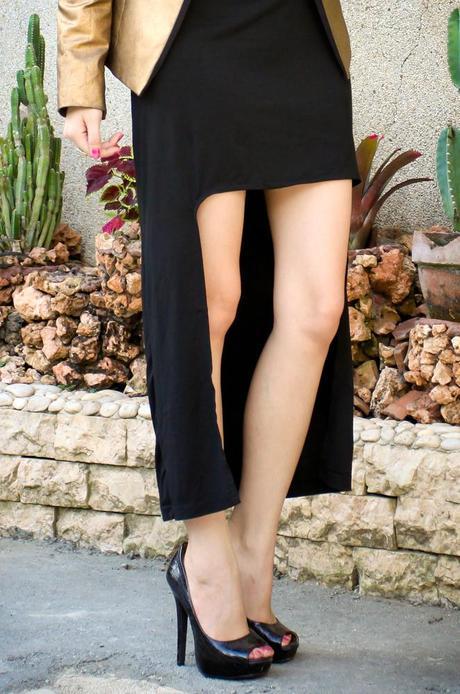 Obligatory shoe shot.

Thank you Steph for taking my photos today. Woot woot! Finally, someone pitied on my "lookless" blog. Teehee!

Quick post today since I'll be drafting another coolie coolie giveaway tonight. Hokay?! 
Stay wicked!