Hi fellow nail polish lovers!!
I have a few polishes that Daring Digits will be releasing tomorrow.  Ashley has created a collection called Trailer Park Boys after a Canadian TV Show that she loves.  The polishes are named after the three main characters of the show.
Ricky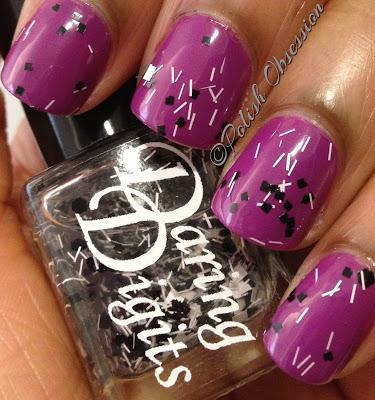 Ricky is a clear base with medium white square glitter, small black square glitter and small white bar glitter. It was difficult to get the white square glitters out, but the rest of the glitters applied very easily.  I decided to layer two coats over Essence Break Through.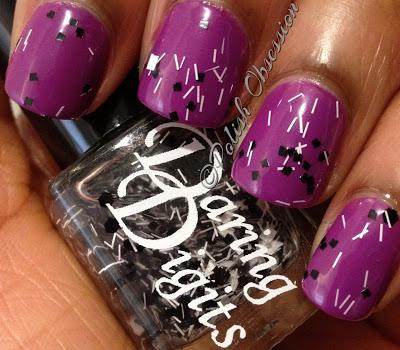 Artificial Light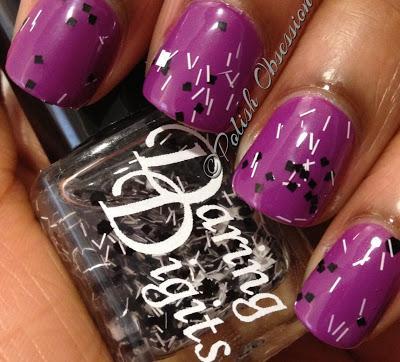 Artificial Light
I'm a huge lover of black and white glitter and though I hardly got any of the white square glitter, I really like the way it looked with mostly the bar glitter and the black glitter.
Julian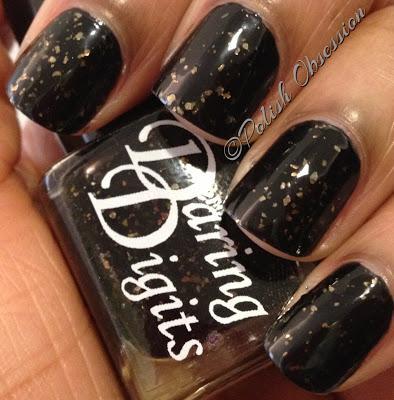 Julian is a sheer black base with gold flakies. I layered one coat over black (Nicka K Noir). It has a really good formula and provides great coverage. I used no top coat in these pictures.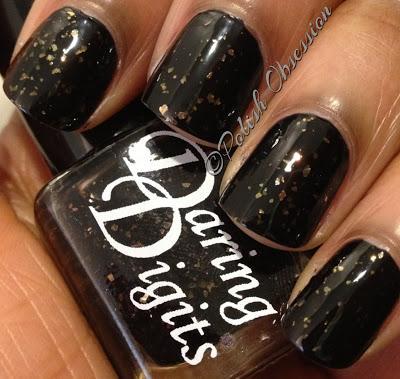 Artificial Light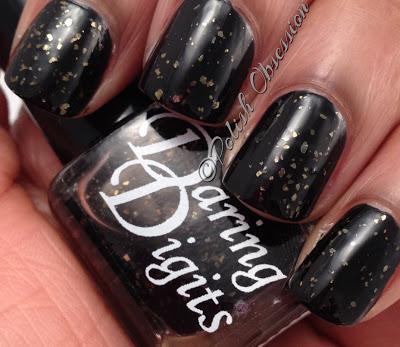 Artificial Light
I love the black and gold together.  This polish is really stunning!  I don't have anything else like it.  It makes such an awesome combo!
Bubbles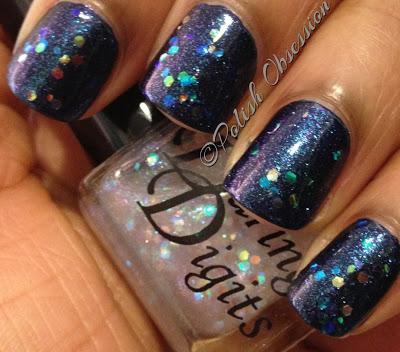 Bubble is my personal favorite from this collection.  It's a jelly base packed with duochrome shimmer and iridescent glitter.  I decided to layer two coats over OPI Russian Navy.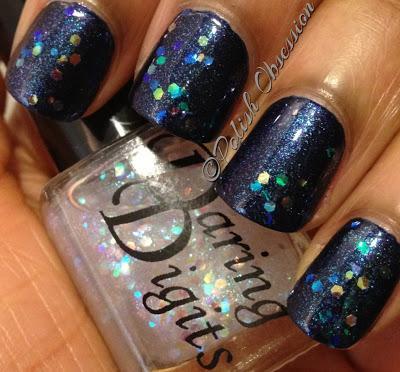 Artificial Light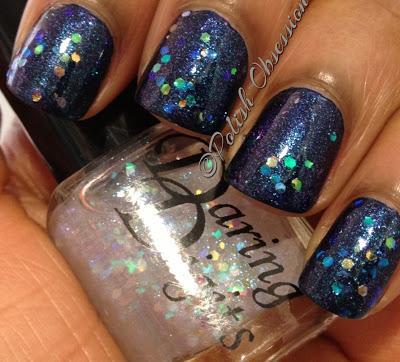 Artificial Light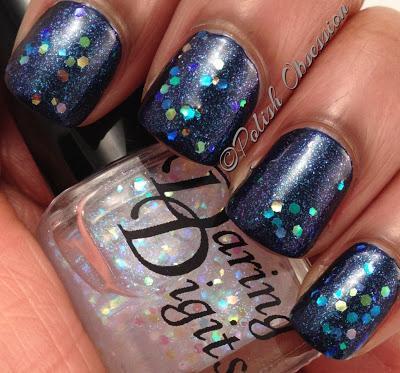 Artificial Light
This polish is absolutely gorgeous! It reminds me of a beautiful night sky. It's slightly thick, but applies really well.  I'm so happy to have this one.
What do you guys think of these three polishes?  Do you have a favorite?  Are you a Trailer Park Boys fan?
These polishes will be available tomorrow at www.ddpolish.com.  Make sure you grab them up.
**Polishes sent for my honest review**