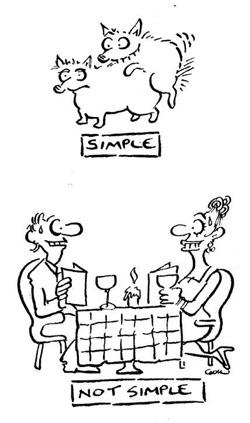 Using what you've got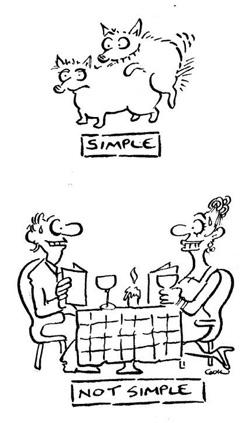 I was once a soprano. I sang solos in musical productions and represented our school in eisteddfods. I looked forward to a career as a tenor, a sort of Pavarotti existence.  

Puberty had other ideas. My voice skipped tenor and went straight to baritone. I went from lead singer to chorus line and lost interest. I would later mess around with the odd rock band and occasionally perform. But to me, baritone was an ordinary range. 

I didn't notice some of the most successful rock singers were baritones — Mick Jagger, Elvis Presley, Elton John and David Bowie; anyone from blues/rock master Jimmi Hendrix to the poetic Leonard Cohen.
The good versus the best
Ordinary opportunities are easily missed. We often think something more sophisticated is the way to go. Yet if we grasp the power of an ordinary idea the result can be quite extraordinary.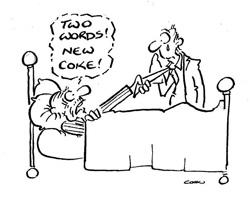 Before 1908, thousands of manufacturers competed to produce the best motor car. Some tried simple models but few got it right. That year, GM released the modest Buick Model 10 but dropped it in favour of fancier models. A few months later, Henry Ford launched the Model T. 

The Model T was extremely ordinary. It was built on a production line to cut costs. To do that, it was designed in four common units — engine, chassis and a couple of axles. By the time Ford made his famous statement — "you can have it in any color as long as it's black" — he had cut the retail price by 60%. When it finally ceased production, more than 15 million had been sold. That was an extraordinary number, not surpassed until 1972, and even then by an equally ordinary automobile, the VW Beetle. 
What else have you got?
Businesses usually have an array of skills. They may offer great products or services, but often it's the simple assets behind them that are exceptional — design skills, team culture, process engineering, logistics, agility, speed to market, location, convenience or customer service.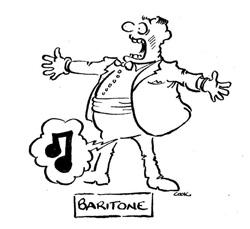 Those are the ordinary things that have given us icons of successful simplicity like Kleenex, Velcro or Crocs. For current examples, go to the app store.

You may think you have nothing to work with, yet framing your products and their delivery around your basic strengths can take you in new directions. Instead of seeing them as nothing, take advantage of them. It's a low risk strategy. In the words of Bob Dylan, "When you ain't got nothin, you got nothin to lose". 

That's a line from Like a Rolling Stone. It ranks as one of the most popular songs in the last 50 years. Dylan's success lay in simple lyrics sung to ordinary but memorable tunes. Vocal range was less important. 

Bob Dylan was a baritone. Not even a very good one.