If you'd like to make your room or your work area a bit more interesting, and give it a retro vibe, then these Conceptronic Dancing Water Speakers might be just the thing for you.

You'll not only get to enjoy your favorite songs, but a light show, too.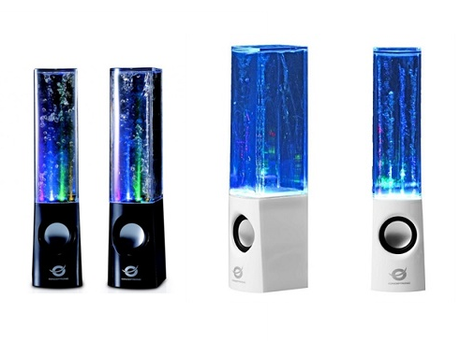 These fun-looking speakers can be used with your computer, notebook or MP3 player, and they will definitely make your music experience a whole lot better with their exceptional sound quality. The LED lights glow in four colors, creating an illusion of a dancing water show – you will see jets of water bouncing along to the beat of your favorite tune.
The speakers come in either black or white, and you don't need a wall socket in order to power them up – just a USB port.

If you like them, you can find them at our shop!