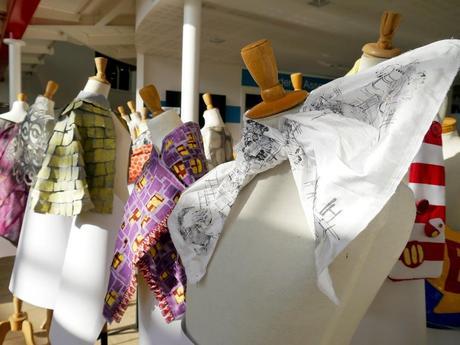 Unfortunately I didn't make it to the Edinburgh College of Art degree show.  I did manage to stop along at a show closer to home though. The Dundee & Angus College exhibition showed work by HND, HNC and BA students. I wasn't quite sure what to expect of a show at this level, especially after the high water mark of the DJCAD show, but I was very impressed. On the practical side it made a nice change to see an exhibition all in a smaller space. I do love the big degree shows, with floor upon floor of work, but they can be super exhausting. This one was all on one level and still contained a great selection of work. Here are some of my favourites.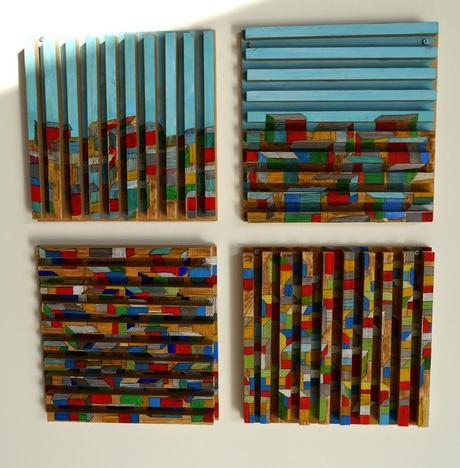 Marissa Grant
These vibrant mixed media pieces depict shanty towns in South Africa. The method used really shows the chaos but also the life of these places.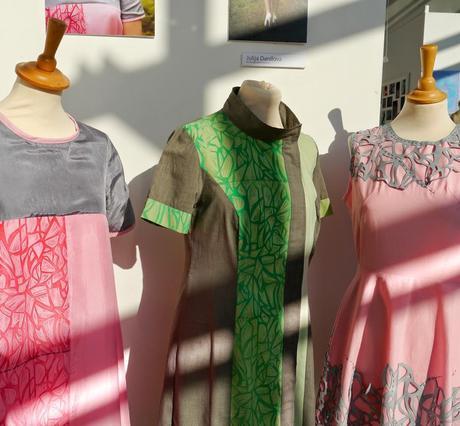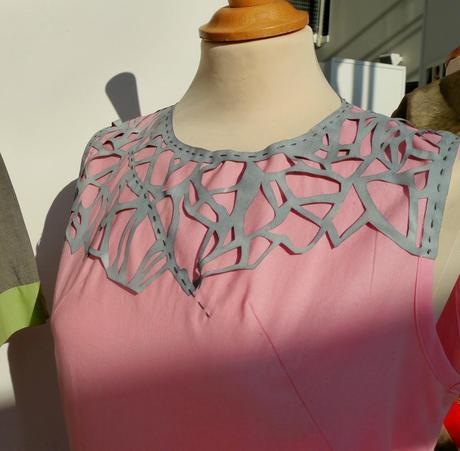 Julija Danilova
I really enjoyed the hand cut and printed elements of this collection. Inspired by bilingualism, these details show the connections which language can make.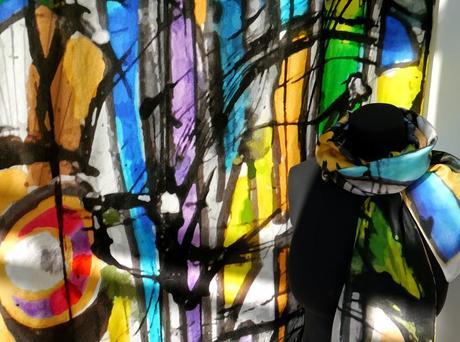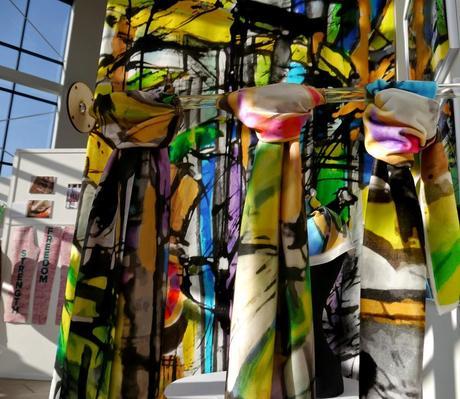 Louise Collins
Amazing colours and excellent print quality using digital printing techniques.  These silk scarves and textiles are bright and bold, with a graffiti art edge.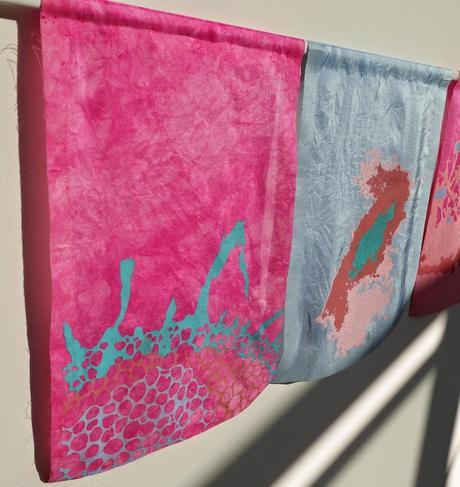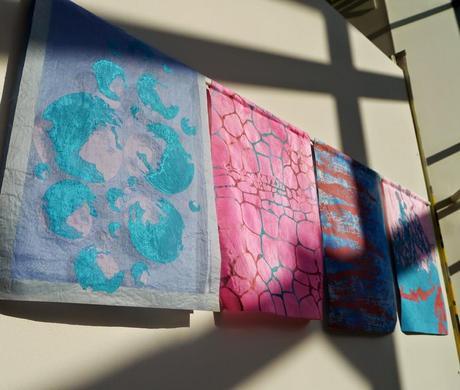 Keri Hannah
I love the color combinations used one these textiles. The techniques also produced beautiful results inspired by abstract images of cells.
There were also some mannequins set up with some fantastic work by some of the textile students. Just look at the detail.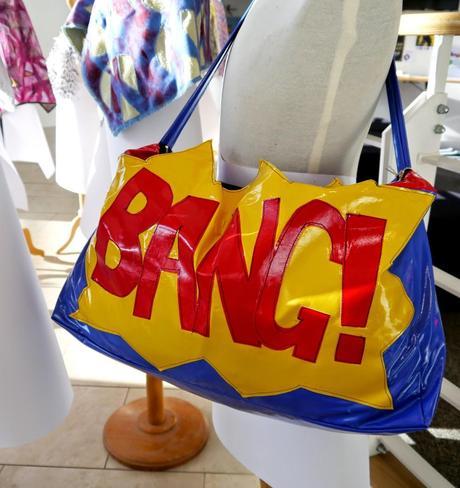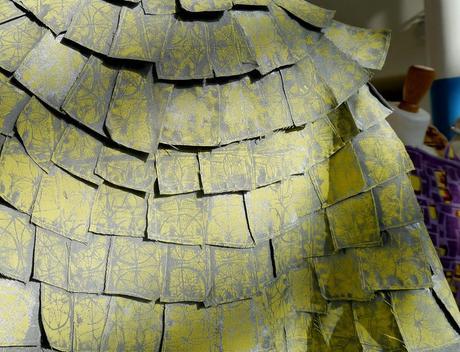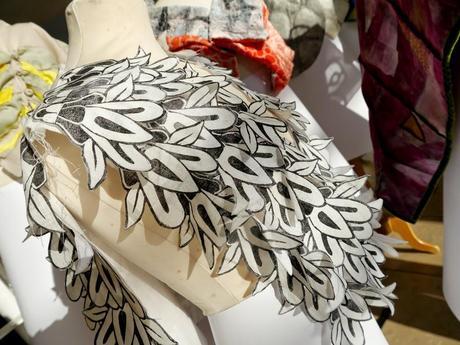 All in all it was a great little trip and it's definitely inspired me to seek out more smaller exhibitions.  so many shows, so little time!