Greetings everyone!
Apologies about the lack of updates in the past several days. Things've been busy around here (catching up with friends/family, podcasting, working, plotting world domination, etc.). Anyways, today's update is all over the map: Sundance talk, random bits of news and speculation, and yes, a trailer. Let's go…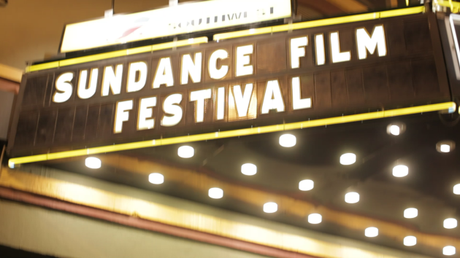 Sundance reactions
I follow a boatload of film critics on Twitter, and since the Sundance Film Festival is going on, what better way to get short, pithy reactions to films the rest of us plebeians won't see for months? I've combed through the tweets, and collected the most negative and the most positive reactions to a bunch of the films I'm interested in. I'll also give you an overall sense of where the early consensus lies. And in case any of the movies I mentioned aren't familiar to you, the titles are linked to the IMDb pages for the films, so you can get more info that way.
Stoker
Pro (Jeremy Smith, aka Mr. Beaks at AICN):
Went into STOKER cold (no trailers, only knew the premise), and loved it. My favorite Park Chan-wook since OLDBOY.—
Jeremy Smith (@mrbeaks) January 23, 2013
Con (Russ Fischer, Slashfilm):
STOKER: Visually lush, startlingly perverse, but wholly ridiculous and, as a story or character piece, just plain bad. #sundance—
Russ Fischer (@russfischer) January 21, 2013
Consensus: Overall it looks positive. There have been some negative responses, but even those (like Fischer's tweet) make mention of how great Stoker looks. Consider me stoked (terrible pun intended)!
The East
Pro (Alex Billington, FirstShowing.net):
The East – Whoa. I am floored. That was incredible. A powerful thriller that left me tense until the end. Zal hits a grand slam. #Sundance—
Alex Billington (@firstshowing) January 21, 2013
Con (Kris Tapley, Hitfix.com):
Not nearly enough seems to be at stake in The East for its facile pro-corporaterrorism ideas. Lead's motivations make zero sense.—
Kristopher Tapley (@kristapley) January 21, 2013
Consensus: Reviews here are looking quite good. The buzz is that this is like Sound Of My Voice (the first film from Zal Batmanglij and Brit Marling, who co-wrote this one) with a better budget. Words like "tense" and "gripping" are getting thrown around a lot.
Before Midnight
Pro (Jeff Goldsmith, Backstory.net):
Believe the hype on Before Midnight! Amazingly profound & never pretentious. Linklater, Delpy & Hawkes' script deserves awards kudos. #fb—
Jeff Goldsmith (@yogoldsmith) January 21, 2013
Con: N/A. I seriously couldn't find a bad review for Before Midnight. Everyone is saying Linklater has capped off a trilogy perfectly. I'm a big fan of both Before Sunrise and Before Sunset, so I'm definitely super psyched to see this.
Consensus: Yeah, things are looking good. People are saying this movie is more relateable than the first two entries in the series. Less romantic, but more realistic seems to be the word.
Upstream Color
Pro (Erik Davis, Movies.com):
Upstream Color is a gorgeous movie with ideas both big and intimate, but you'll need to watch it 47 more times to figure it out. #Sundance—
  (@ErikDavis) January 21, 2013
Con (Eric D. Snider, EricDSnider.com):
UPSTREAM COLOR: either works for you or doesn't. In my case, it doesn't. Puzzles are fine; I just didn't enjoy the process. #sundance—
Eric D. Snider (@EricDSnider) January 23, 2013
Consensus:
As expected, reactions here are very, very mixed. Katey Rich of Cinema Blend referred to the film as "infinitely less accessible than Primer," which is saying something if you're familiar with that movie. I'm still absolutely going to see it, but I'm a bit surprised it's mystifying people as much as it is. I expected some confusion, but not quite as much as I'm seeing.
The Way, Way Back
Pro (Steven Weintraub, Collider.com):
THE WAY, WAY BACK was very funny and the crowd loved it. Sam Rockwell steals every scene he's in by channeling Bill Murray in CADDYSHACK.—
Steven Weintraub (@colliderfrosty) January 22, 2013
Con (A.A. Dowd, Time Out Chicago):
THE WAY, WAY BACK (Naxon, Rash): Painfully generic coming-of-age comedy. I'll forgive you for this Dean, but it's gonna take time. #sundance—
  (@AADowd) January 22, 2013
Consensus:
This movie got a standing ovation, which many festival-goers noted was the first they'd seen at Sundance this year. So it's a crowd pleaser. But most reviews are middle-of-the-road. People aren't really hating it, but few reviewers are singing its praises either.
Terry Crews and Andy Samberg to star in untitled cop comedy pilot for Fox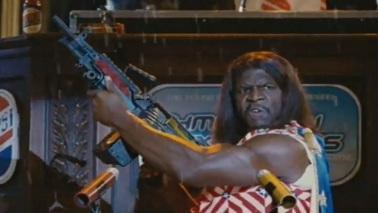 Still very speculative of course, but a bit of info has come out regarding a new project from Mike Schur and Dan Goor, two of the guys behind Parks and Recreation. Deadline reports the as yet untitled show, "revolves around a diverse group of detectives in a precinct at the very edge of New York City. Crews… will play Terry Jeffords, the Sergeant who runs the detective squad. Samberg plays the lead detective."
I'm lukewarm on Samberg, but I really enjoy Terry Crews. He's revealed a surprising gift for comedy in the last little while. I enjoyed his guest spot as Jeff Daniels's bodyguard on The Newsroom, and he was one of the best parts of either Expendables film. I guess it goes back further than that though. After all, we are talking about the guy who played President Dwayne Elizondo Mountain Dew Herbert Camacho (pictured above) in Idiocracy.
This sounds like it could be fun, so I hope it makes it to series.
Whither goest, David Fincher?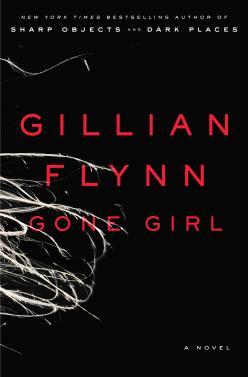 News about David Fincher's next cinematic outing has been scarce lately. We know he's done work on some episodes of the upcoming series House Of Cards, which I've talked about before, but what next? Well, it remains to be seen.
Disney is trying to get an adaptation of 20,00 Leagues Under The Sea going, and back in October they placed a three month hold on Fincher while they tried to get their crap together. The problem right now is that Fincher wants to team up with Brad Pitt again, but so far it's not looking like he'll be available.
So, in the increasingly likely event this whole thing falls through, Fincher is looking at other options. One such possibility would be for him to direct the adaptation of Gillian Flynn's bestselling novel, Gone Girl. This book turned into a huge hit last year, and it's sold around two million copies to date. Fox got into a bidding war with Universal over the movie rights and wound up paying seven figures.
If you're like me and you haven't checked out Gone Girl yet, here's a piece of the plot summary from the author's website:
"On a warm summer morning in North Carthage, Missouri, it is Nick and Amy's fifth wedding anniversary. Presents are being wrapped and reservations are being made when Nick Dunne's clever and beautiful wife disappears from their rented McMansion on the Mississippi River… Under mounting pressure from the police and the media—as well as Amy's fiercely doting parents—the town golden boy parades an endless series of lies, deceits, and inappropriate behavior. Nick is oddly evasive, and he's definitely bitter—but is he really a killer? As the cops close in, every couple in town is soon wondering how well they know the one that they love. With his twin sister Margo at his side, Nick stands by his innocence. Trouble is, if Nick didn't do it, where is that beautiful wife? And what was left in that silvery gift box hidden in the back of her bedroom closet?"
It seems like it might have some potential. And I do like Fincher's instincts when it comes to picking books to adapt. He did great stuff with Fight Club and The Girl With The Dragon Tattoo (both of which I read and enjoyed).
The East trailer

Well, we've already talked a bit about what the blogger crowd thought of The East, but this is my first look. I knew the gist: Zal Batmanglij and Brit Marling have put together their follow-up to Sound Of My Voice, and again the name of the game is infiltration. In Sound Of My Voice, we saw journalists trying to get inside a cult. Here, an operative for a private intelligence firm sneaks into an anarchist group.
What I didn't really know about this movie was the cast. I knew Marling was starring again, but I had no idea Ellen Page was in the mix, and in what appears to be a pretty central role. And let's not forget about Alexander Skarsgård, Patricia Clarkson, and Julia Ormond. I'm pleasantly surprised.
No word yet on when The East will be getting to theatres, but it'll probably be awhile. Sound Of My Voice was at Sundance in 2011, and it didn't hit theatres until mid-2012.