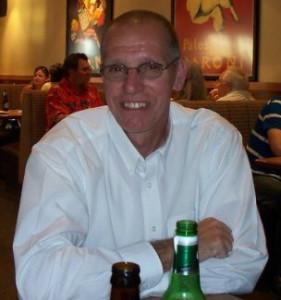 I have always been a big reader. When I was younger it was Curious George and Clifford The Big Red Dog. But as I grew older it was The Babysitter's Club, Nancy Drew, The Giver and White Fang were my favorites. Nowadays it's Dean Koontz, Robert Galbraith and Khaled Hosseini. But where did my appetite for reading come from?
Once when I was a kid, I was going through some bags in our basement looking at old Halloween costumes and board games we played as kids when I stumbled upon bags full of books. Some were college text books, but as I looked, there were bags and bags of old Westerns. My mom told me that they were my dad's books. Really?
Today both of my parents are big readers. I'm always buying them books for the holidays or their birthdays and it's nice that the three of us can have reading in common. So for this Father's Day post, I decided to ask my dad for a list of his favorite authors so we could recommend some new reads for you. Below are the top 3.
Dean Koontz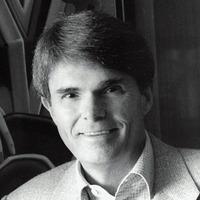 Dean Koontz
is a supernatural suspense author that makes Stephen King look like R.L. Stein. He's a master at setting a pace within the pages by starting off slowly and introducing the characters and then by the end the pace is so fast you almost feel out of breath by the time you finish. There is also always a twist towards the end. Koontz definitely has some twisted ideas and I'm sure my dad is like me and enjoys trying to figure out where the story is really going.
If you're new to Dean Koontz fiction, we recommend you try some of these titles.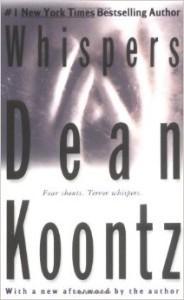 Whispers
is Dean Koontz's first Bestseller. It's the story of a woman named Hilary Thomas who is brutally attacked by a mentally disturbed man who is later found dead. But then somehow, he comes back and attacks her again. Hillary and her detective boyfriend join together in an investigation to figure out how a man can come back from the dead to once again terrorize his last victim.
is the story of Jimmy Tocks. Before his death, Tock's grandfather predicted that Jimmy would be faced with 5 days of darkness from his twentieth to his thirtieth birthdays. With this ominous prediction sitting over his head, Jimmy faces his challenges in an effort to survive and discovers something incredible in the process.
is the story of the mind's capacity to torment and even destroy itself. Martie is a successful woman. She has a friend who suffers from agoraphobia and often takes her friend to her appointments with her psychologist. But as the appointments continue, Martie begins to develop a fear of her own – autophobia. Suddenly, Martie is reliant on her husband Dusty to take her to her own appointments. However, what will happen when Dusty begins to develop his own set of fears?
John Grisham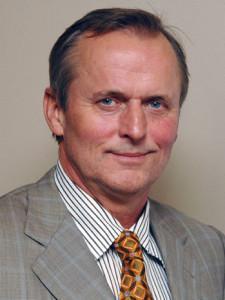 John Grisham
 has taken the law mainstream in his suspense novels. The stories he comes up with are so outrageous at times, but always follow the letter of the law when it comes to legal action. His works are so famous that a lot of them have actually become blockbuster movies. Grisham readers have one thing to contend with, he's a slow starter. Sometimes Grisham's attention to detail can hinder the story from starting right away. However, once the pace picks up, it quickly takes on a life of its own and you'll be happy you got all that schooling in the beginning.
If you're new to John Grisham, these are the books we recommend starting with.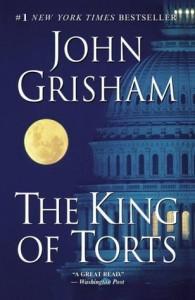 The Pelican Brief
 was made famous by the movie adaptation starring Julia Roberts and Denzel Washington. Two prominent, yet typically opposing, Supreme Court Justices are shockingly killed. Law student Darby Shaw seeks to find a common thread that can link these two murders and stumbles upon a major conspiracy that goes all the way to the top. Her legal brief, later known as The Pelican Brief, gets her professor and FBI friend and nearly herself killed. After being on the run, she reaches out to Washington Post reporter Gray Grantham for assistance is getting her story out there. What unfolds as Grantham does his dudiligence is nothing short of shocking.
The King of Torts is the story of Clay Carter, a public defender who stumbles upon a pharmaceutical lawsuit that not only gets his client off the hook, but also a substantial payout. With the help of a contact he made during the transaction, Carter throws away his life as PD and becomes successful in the field of Tort law. Unfortunately, there's always a cost and Carter will find out just how much it is.
is not your typical John Grisham book. There's no lawyer, no victim and no judicial precedence. Instead there's football. Rick Dockery is a washed up football player whose last game with the Cleveland Browns was the lowest point in his career. In an act of desperation, he heads off to Italy to play for a European league in hopes of winning back a chance in the NFL.
Tami Hoag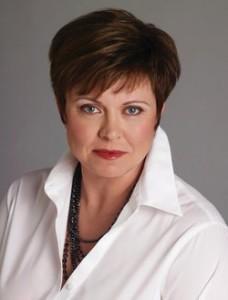 She may have gotten her start in Romance, but Tami Hoag has really made a name for herself with her Thrillers. Three of her books have made it on the #1 New York Times Bestseller list. Her ability to tie together great story telling and meticulous detail to police procedure makes her books so good you can hardly put them down.
If you're new to Tami Hoag fiction, let us recommend the following.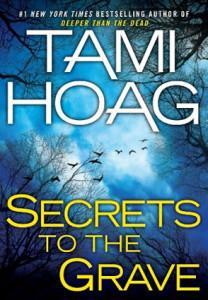 Deeper Than the Dead
is Hoag's first bestseller in the Thriller genre. Anne, a small-town teacher, and three of her students discover a body in the woods. As the body count rises, the FBI is called in to assist. Agent Vince Leone is a bit unorthodox as he tries to use the techniques of profiling to solve the case. But will the community ever recover as their secrets are turned over one by one by this intruder?
picks up where her other novel left off. Anne and Vince are now married and Anne is the star witness to the trial of her own town's murder spree, when another murder is committed in nearby Oak Knoll, CA. The only witness to the crime is a little girl who insists her "daddy killed her mommy." However, as the victim's secret past is slowly revealed, Anne and little Haley may be in more danger than they ever knew.
is the story of Lauren Lawton and how she would do anything to protect her youngest daughter from the predator that took her oldest child years ago. When her daughter was 16, she disappeared in Santa Barbara, CA. Lauren had always suspected one person, but there was no evidence to support it. Now she's moved her only other daughter to Oak Knoll, but just as she's about to turn 16, the predator shows up there too. Can Detective Tony Mendez keep the young women of Oak Knoll safe from a skilled and intelligent predator?
If you've never talked to your dad about books or reading, maybe today is the perfect opportunity. After all, reading is back in vogue and there are so many new authors out there to prove that. Maybe you can get him hooked on your reading list like my dad has gotten me hooked on his.
What kind of books did you grow up reading as a kid? Were your parents big readers as well?