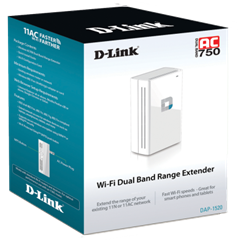 We are getting ready unbox and check out a wireless range extender from D-Link, the DAP-1520, offering dual band range extension of existing 11N or 11AC networks.  This is our first ever dive into the range extender world!  Here are a few spotlight stats for our DAP-1520 off Amazon's website:
Extends the range of any Wi-Fi network (802.11n or 11ac)
Up to 750 Mbps (300 Mbps -2.4GHz and 433 Mbps – 5GHz)
11AC Wi-Fi for improved performance and reliable connections
Easily add dual band coverage to your existing single band router
Wireless 802.11n/g/b/a backward compatibility
WPA2/WPA wireless encryption to keep your wireless connection secure
Wall plug design is compact, portable and does not require additional power cables
Wi-Fi Protected Setup (WPS) for secure setup with the simple press of a button
Read on as Michael sets the range extender up and be able to see what his initial opinions are prior to writing the official review next week.
Real Time Reviews
The real-time review feed for Geekasms
D-Link: The Green glow of connectivity!!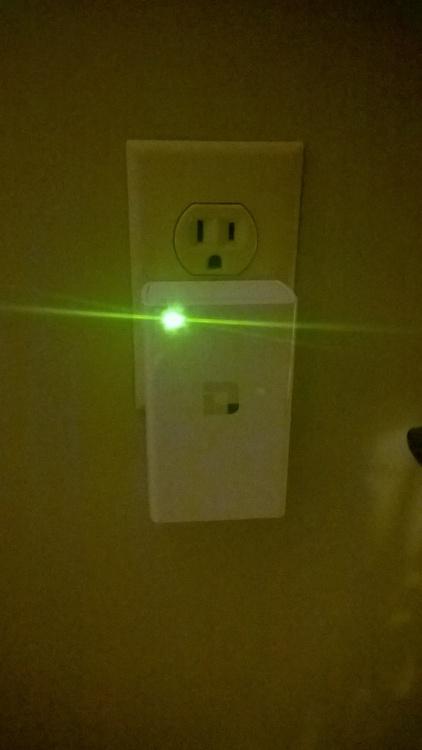 D-Link: The Green glow of connectivity!!
Posted: May 23, 2014, 2:49 am
D-Link: Nearly an ID-10T Impatient Error
Well I was literally typing up that I wasn't able to manually access the DAP-1520, when trying one more time, realizing that is was just taking a while to pull the settings from the current wireless router.  Beyond me simply just not having patients, that was about as easy a setup as you could ask for.  
Seriously, plugging it in, pushing the WPS button on the router, pushing the WPS button on the extender, and then waiting.
So I guess the box was telling the truth!
Posted: May 23, 2014, 2:14 am
D-Link: To Press WPS or not to Press WPS
Okay, following the included directions, hitting the WPS buttons, DAP-1520 is still blinking and not connected to the wireless.  Think I'm going to have to go in there all manual like
Posted: May 23, 2014, 2:02 am
D-Link: Can it be this easy?
Lets see how misleading the box is….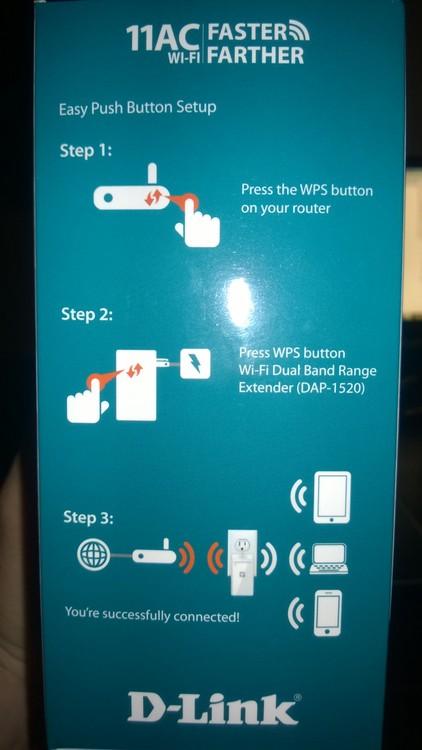 Posted: May 23, 2014, 1:45 am
Getting Ready to Review the D-Link DAP-1520 AC750 Wi-Fi Range Extender
Getting ready to unbox this beauty, hoping to make my life easier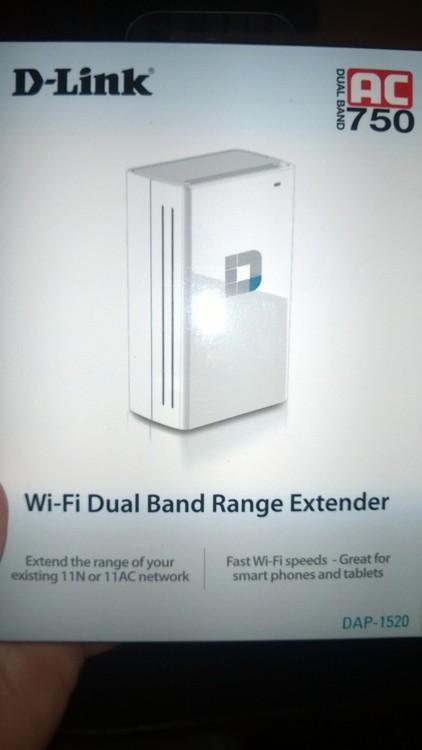 Posted: May 23, 2014, 1:42 amShare on Tumblr