The other day I went into Daiso and picked up these cute little containers to put my rings and earrings into. For those who don't know what Daiso is, you are missing out man!! It's a $2.80 shop but everything in there is from Japan and is ultra cute!! I been looking for a container to put my earrings into for a while but never seem to find the right one. For $2.80, I got 3 of these strawberry containers.  How cute are they huh?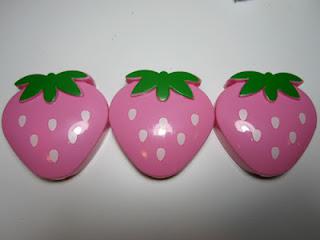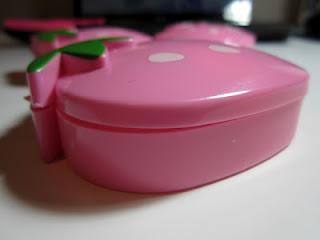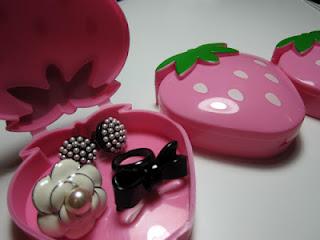 I am now on a missing to find a rack looking thing to store my necklaces. I'm wasting too much time in the mornings trying to find stuff.
Give me some ideas!!...how do you store your earrings or accessories?