Cut Holiday Stress in Half with These Small Business Tools
Posted 18 December 2014 12:00 AM by Jennifer Andrasik
"It's the most wonderful time of the year!"
At least that's what many will have you believe. With the stresses of holiday shopping, preparing and traveling, the happiest season of all can soon become the one you are most eager to see end.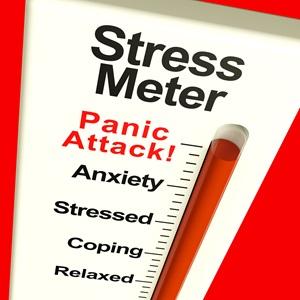 Consumers and families use travel tools during the holidays to cut stress in half, but so should small businesses. Smartly using digital applications and tools are not only for the consumer. Similar digital capabilities are also available for small businesses, taking an enormous slice out of the holiday stress-related pie.
For businesses with drivers, GPS fleet management tools can help identify traffic patterns, prioritize stops and conserve fuel. That's combined with reducing fleet operating expenses all while making trips more productive, with some tools able to manage it all from a mobile app. Suddenly deliveries and house calls for industries that see a peak during the Holidays become much more manageable. For consumers, new digital applications notify users of things like traffic patterns, speed traps and alternative routes when driving.
Storing important records and documents in the cloud is also great for small and large businesses. Service management software can dramatically reduce the amount of paperwork and back-office clutter by storing customer information, invoices, inventory slips and service history. On the consumer level, personal cloud storage allows people to store documents without having the hassle of paper.
In the same fashion that consumers and smart holiday travelers use tools and apps, businesses are using smart digital technologies to maximize their businesses. Suddenly "the happiest season of all" can actually be a reality.
Get a demo of Fleetmatics REVEAL today!