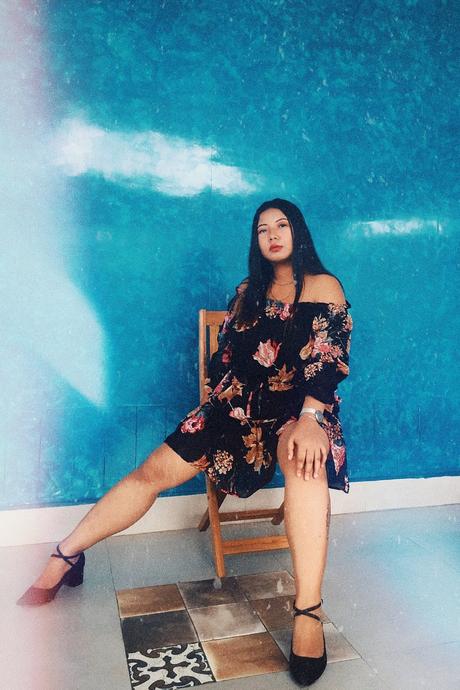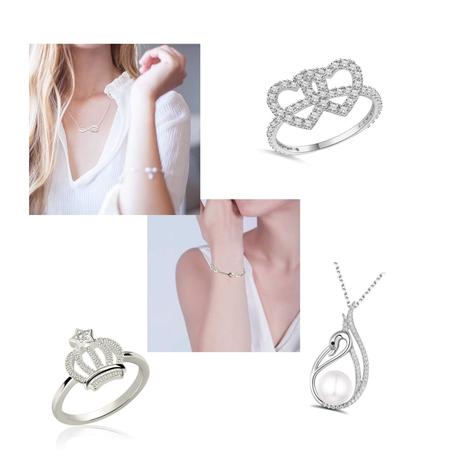 Wearing jewelry can be a way to express oneself, to complete an outfit, and to make a statement.  Often there is more than one reason why we wear a certain piece but is usually because it makes us feel more like ourselves. I believe
the key to the perfect clothing ensemble is accessorizing with the perfect jewelry. Jewelry adds sparkle. It adds glamour. And it shows off our own style and personality.
Jewelry is about memories, emotions, messages and does much more. Whatever you wear, a piece of jewelry, fake or real, expensive or not so much, can really finish your look and the way you feel about yourself when going into the world.
History says that about 40,000 years back, the first jewelry was worn by the Cro-Magnons, ancestors of Homo sapiens. Their jewelry included crude necklaces and bracelets made of bone, teeth, and stone stitched to animal sinew.
Jewelry and pins have been worn throughout history as symbols of power, sending messages. Interestingly enough, it was mostly men who wore the jewelry at various times, and obviously, crowns were part of signals that were being sent throughout history by people of ran. Humans wore jewelry before they wore clothes. Early jewelry consisted of vines and flowers often woven into the hair. As time went on, and humanity evolved, jewelry was made from precious materials in order to communicate wealth and status. The fact is that jewelry has always been an important part of human cultures, serving several purposes that are deeply significant to each of us. Accessories such as jewelry are often the "cherry on top" to an overall outfit or look. A successful outfit isn't truly complete without the right accessories, jewelry.
I'm a jewelry girl, either it is earrings, neckpieces, rings or anything I need something one me to compliment my outfit every time. If I had my way, I'd wear jewelry, a great pair of heels all the time.
And custom necklace offers from fine jewelry and gemstones to fun and funky trends, these jewelry offer a little something for every taste. Custom-necklace is a jewelry manufacturer that offers fashionable and gorgeous personalized jewelry. My personal favorites are the Birthstone necklaces you should check out the varieties of options and designs personally you can customize it too and don't forget to check out the Key lockets with beautiful detailing and you can personalize it as well whether it be with quotes of your choice or anything else you prefer.
This post is created in collaboration with Custom-Necklace.
but All opinions stated are honest and my own.