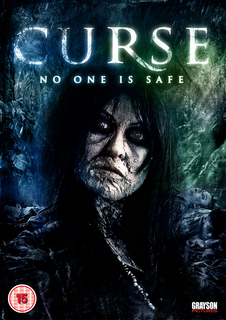 Curse is a Singaporean horror film that although has a low-budget feel to it, manages to entertain with good enough characters and an interesting storyline.
Using the concept of Singapore's reserve army, six individuals from various aspects of life are grouped together and sent to an island, supposed to be cursed, to find three AWOL soldiers. Although the premise of the story gives ample opportunity for each character, ranging from a historian and a reflexologist to a socialite and a career soldier, to showcase individual personality traits, the film never really capitalizes on this keeping the story more about the cursed island and the evil spirits of a mother and daughter that are the cause of all the mayhem and murder.
There is though a sense of mystery to the entire story with the events being told in flashback by one survivor who isn't disclosed till the very end. Moreover, within the flashback story there are other mysterious and surprising elements thrown in for good measure. With the setting being a deserted island and the film being primarily filmed in wooded areas, there is a continuous feel of dread throughout and the makers use the settings well enough to incorporate a few jumps and scares for the audience.  
The most disappointing aspect of the film has to be the choppy acting and dialogue delivery. The spoken language is mainly English and at times it is clear that the actors are struggling with the pronunciations. Nevertheless, it isn't horrific acting, just not of the level that could and would have taken the film to the next level.
Curse makes for a fun watch with a descent story concept, but with a higher budget and a stronger cast, it could have achieved much more than it already has.
Rating 3/5
DVD Info:
Region:   2
Country:   Singapore
Language:   English & Malay
Subtitles:   English
Certificate:   15
Running Time:   91 minutes