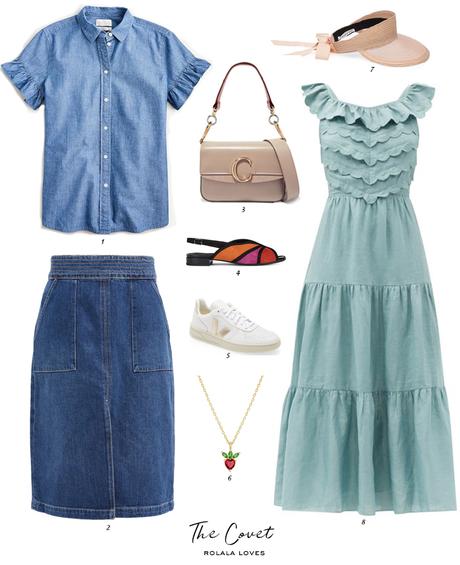 Summer is just around the corner so let's look at some pretty clothes for the season. It's already feeling like summer in NYC and I'm not a fan. I really like the weather of the transitional seasons he best.
Items acquired from last month's wish list:
DeMarson Luna EarringsThe unique double-sided design of these earrings which can be worn above or below the earlobe is really cool. My husband saw me looking at these and convinced me to just get them. He's very generous in that way.
CONTINUE READING ≫
BLOGLOVIN' | INSTAGRAM |
FACEBOOK
|
TWITTER
| PINTEREST | GOOGLE+ | FEEDLY