Hi my lovely's sorry for the long time no posts been catching up on other things. If you would like to see anything more specific just leave a comment and ill get back to you :)  _______________________________________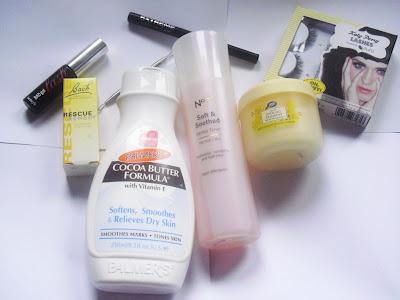 Just a few of my current favorite products or items to use. Seen as i am using up most of the things i have the things i own are dwindling which i might add is a good thing. On with it;
Palmer's Cocoa Butter Formula
With the weather constantly changing in England it can cause havoc on the skin causing it to act up and be dry etc. So i found this life saving at them points. It makes your skin feel so soft and smell of Cocoa Butter! and also at the helps with stretch marks and tones the skin. i have loved the product so much i have bought the bigger version to take with me to Australia.
No7 Facial Toner
Bought this as a one off with a £5 off no7 voucher it was ment to be i think £8 so i got it for £3, i like it. i like how the packaging has a pump and so if you knock it over it doesn't spill which is a bonus if your clumsy like myself. And for the product itself i have found it hasn't broke me out at all its nice but i don't think it is worth the money without the voucher think after ill stick to the Simple range.
Boots oil of evening primrose
I got this as my skin was so dry and still suffering with it at the moment i put a generous layer on before going to bed as a night moisturiser as then it gives enough time for it to soak into the skin and wake up with nice looking/feeling skin. The amount of product you get for the price of about £2 is amazing you only need the tiniest bit. The product does not leave the face feeling greasy at all as this was one of my main concerns as of the "oil" in it. 
Eylure "Katy Perry" Lashes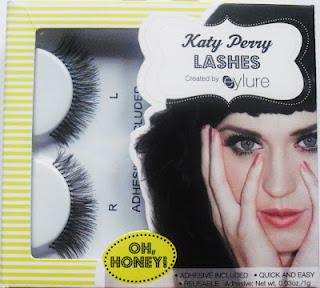 Although i havent not yet tried these as when i do it should be tomorrow i shall be doing a post on them but i can tell these are going to be one of my favourites already. i love false lashes especially Eylure and Katy Perry. What could be better?.
Collection 2000 Liner
I actually repurchased this also to put in my bag for Australia as i love it and it last for a long time at the price of £2.99 you actually cannot go wrong. it is super pigmented and is long wearing. You can also create any liner look with this with the felt tip pen.
Benefit Bad Gal Mascara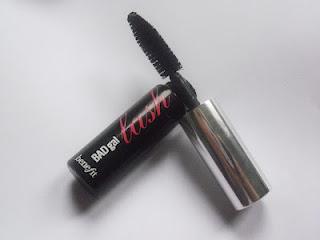 I had a sample of this before and really quite liked it so when i saw it was in this month glamour magazine i rushed to the shops to buy it. As i don't like it enough to buy the full sized i like it enough to use as a sample size as it is good for travelling etc. My all-time favourite mascara has to be the Lancome Hypnose mascara which i have sadly ran out off and if it was on Cheapsmells.com i would repurchase but as it isn't i really don't want to pay that much for a mascara but this one as it is, is really quiet good. Anyone who is wanting to try or just in general need for a new mascara like i was go pick it up.
Glamour magazine also have sample sized porefessional and bad gal primer aswell as the mascara. £2.
Tweezerman spot/blackhead extractor
For £10 i thought it was good as it removers blackheads and spots no problem.
cant really say much about this as really its just a spot extractor :)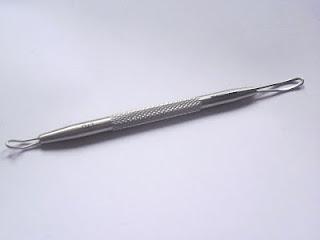 Bach Rescue Remedy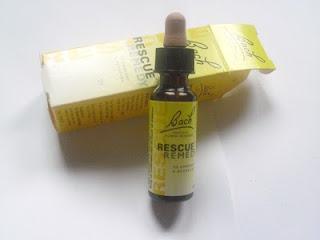 As i suffer with Panic/Anxiety Attacks and i most likely am going to suffer with them soon with going away i thought it was best being safe than sorry. All you need to do is put a few drops on or under your tongue and it is ment to calm you with the ingredients it is made with flowers and i think alcohol i have taking this the other day and as i felt come coming on. It took away the feeling and actually made me feel a little spaced out but yet okay. i don't know if its a  product that messes with your mind as in doesn't actually do anything or not but its good enough for me and would tell anyone who suffers with Panic/Anxiety Attacks to try and see if it works for them.  
Much love