Hi fellow nail polish lovers!!
Today, I have Cult Nails Baker to share with you, a Limited Edition polish from the Let's Get Nekkid collection.  It's a sheer shimmer and is described as a
rich butterscotch/tan
.  The formula has a slightly streaky first coat, but it levels out.  Here I used three coats with no base or top coat.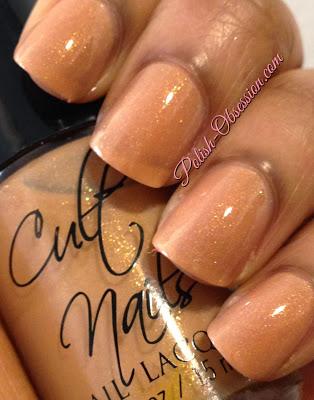 Artificial Light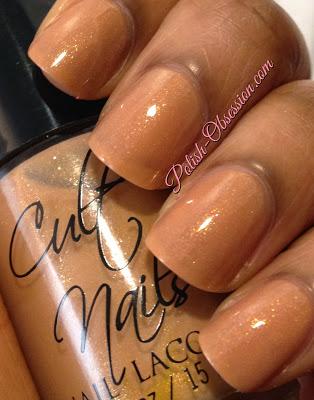 Artificial Light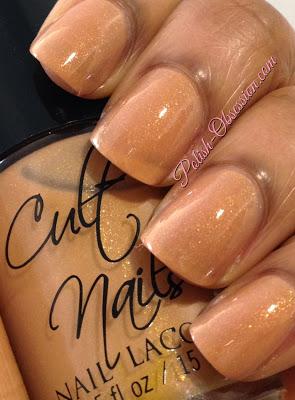 Artificial Light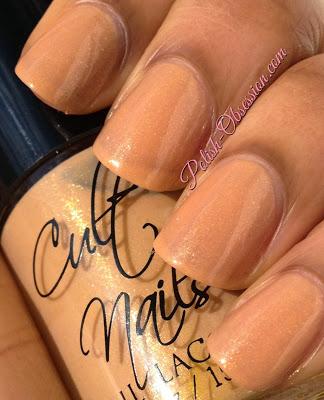 Sunlight
Baker is a great nude shimmer.  It's a perfect palette cleanser or great if you like a more conservative look.
What do you guys think of Baker?  Did you ever pick this one up?