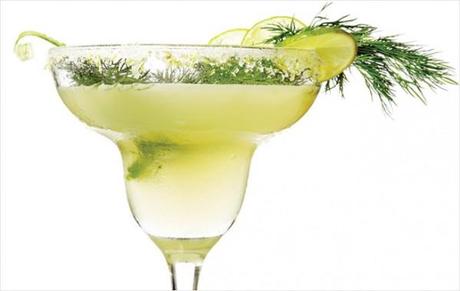 Summer makes the heat irresistible and people are seen beating the blazing sun by drinking a lot of fluids and fruit juices. These blends of fruit juices can be mixed with liquor and alcohol to make a perfect summer cocktail.
Cocktails add a great punch to the food. There are people who love specific flavors or ingredients in the cocktails. There is a wide variety of ingredients to make an exotic drink with your favorite cuisine. Cocktails with Apricot, Apple, and Cranberry, Coconut, Coffee, Tomato, Spicy, Tea, Peach, PEAR, Orange, Pomegranate and Pumpkin and cucumber can add great refreshing flavor to the normal drink. The list goes on and on as the ingredients can be added along with the liquor to give a personal and refreshing touch.
Cucumber, the word itself gives the feeling of cool, crisp and refreshing flavor. This green gourd fruit is very healthy, and everything it touches turns to recipe gold.
Cucumber tastes really good in salads. You can even toss them with some vinegar, but  do you know how refreshing the liquor taste when blended with fresh ingredients?
This summer cocktail is incomplete without cucumber, which can beat the scorching heat and can add life to a party. Cucumber can give a refreshing coolness and subtle sweetness to make a perfect cocktail. These cocktails don't even need sugar, as they have a subtle sweet flavor and can be garnished with your favorite mint or basil leaves. Cucumber can be added to a variety of cocktails to give them a refreshing flavor and one can garnish them with the chopped slices. The drinks that can be made with cucumber are cucumber lime margarita, Cucumber gin martini, Cucumber basil martini, Cucumber fizz, Cucumber, Basil and Lime Gimlet, Cucumber Gin Cooler and some other cooler cocktails. Cucumber can add a great surprise element to the drink and adds a crisp delight along with the clear flavor which is ideal for summer drinks.
Cucumber is fresh and it reflects the drink by its flavor. The diced or chopped Cucumber can be added in the shaker to release the flavor in the drink. These pieces of the vegetable can be removed later while serving. Cucumber can be used to garnish which is the most important part of the cocktail as the presentation matters when a cocktail is served. The best part about Cucumber is that it makes a low calorie drink for all who prefer dieting and acts as a natural sweetener with a subtle sweet flavor. The Cucumber flavored spirits are newly added to the cocktail trend and there are few brands that can be seen that are introducing their Cucumber flavor. Topmost Vodka brands are now producing the flavor as it is a new way of exploring the drink for all cocktail lovers.
The Cucumber flavor adds a crisp and clean look and taste to the drink, which can be a part of any and every celebration. Make sure if the cocktail party is hosted at home, the refrigerator is well stocked with the liquor, ice cubes, crushed ice and cucumber. The vegetable has to be sliced, chopped and diced which should be done in advance to avoid the rush. People love to become weekend bartenders and make refreshing cocktails with different ingredients. Mint, Olives, Jalapeno, Lime wedges and Basil can come to your rescue to add a great flavor and look.