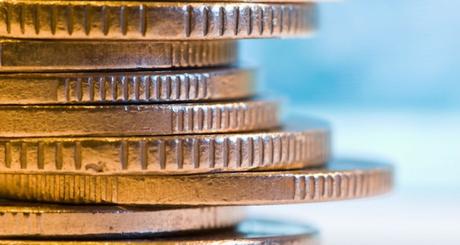 July 22, 2015

Email This Post
CU Direct Celebrates 20th Anniversary with Giveback Campaign
We're going on a trip back in time – to the year Tonya Harding won the national Figure Skating championship title but lost it following an attack on her rival Nancy Kerrigan. It was the same year Ace of Base claimed the No. 1 song title on Billboard's annual, Lisa Marie Presley married Michael Jackson and the cult hit movie "Pulp Fiction" re-launched John Travolta's career.
A lot has changed since 1994, revealing the short-lived hype of many brands.
Except CU Direct.
The solutions provider for the credit union industry, established in 1994, has bucked the dismay "life expectancy" of private companies in the United States.
CU Direct, the nation's leading provider of lending, automotive and strategic solutions to the credit union industry, recognized that reaching its 20th anniversary is a milestone worth celebrating. But instead of looking internally, the marketers behind the anniversary campaign looked externally. They created the 20 for 20 Giveback Campaign, an online voting contest in which the Children's Miracle Network hospital with the most votes would receive a $20,000 donation.
Michael Daehn, digital marketing lead at CU Direct and author of six integrated marketing books, created the 20 for 20 Campaign. This integrated marketing coup yielded 350,000+ votes and more than 2.1 million page views in less than 20 days. Ultimately, CU Direct donated $60,000 to six U.S Children's Miracle Network Hospitals.
Early Response Upped CU Direct's Commitment
Within eight days of launch, the campaign microsite garnered 75,000 votes, so CU Direct increased the donation to $40,000, with $20,000 going to the hospital with the most votes and $5,000 going to the second, third, fourth and fifth hospitals.
Campaign Encompassed Multiple Integrated Marketing Tactics
Daehn explains that CU Direct included five integrated marketing tactics into its campaign.
CU Direct created an online hub the 20 for 20 Giveback Campaign.
Voting site visitors had the option to receive daily reminder emails.
Customer credit unions and Children's Miracle Network hospitals promoted the campaign. This kind of partnership marketing can yield big results.
CU Direct launched media outreach and pitched its story throughout the campaign.
CU Direct wrote a post about the 20 for 20 Giveback campaign for its company blog. (If you're not a blog believer yet, read "3 Big Reasons to Blog for Business."
Borrow These Lessons
Daehn says this campaign revealed three lessons all integrated marketers should consider:
Think integrated and be consistent. Mix integrated communication strategies and tactics to stay in front of audiences. Before launching a similar campaign, read, "How to Build Your Online Brand Presence."
Be bigger than you. CU Direct wanted to develop an effort that went beyond its 20th anniversary. They found their place with Credit Unions for Kids, a program of Children's Miracle Network. Other companies find success with this cause marketing approach, such as Cambria Health Solutions, Stihl, and Alex and Ani.
Be flexible. You cannot plan for every contingency, so you have to be prepared to make course corrections.
To find other examples of strategic campaigns that enhanced integrated marketing, check out our library of case studies.