I don't know about you but I'm a sucker for peel-off face masks as there's just something so satisfying about peeling off a temporary layer of skin and revealing a brighter and fresher looking complexion. It takes me right back to primary school when nothing was more fun than peeling off dried PVA glue from your fingers (please tell me I'm not the only one). I was lucky enough to be given a full size tube of the Crystal Clear Skincare 10 Minute Glow* at the FABB Glasgow event and have been loving it ever since. Crystal Clear isn't a brand that I was very familiar with but it was great to hear more about the brand and its products at the FABB event. My skin has been looking a bit dull now that we're into the winter months so anything that can brighten my face up is a good 'un, and this face mask certainly does the trick!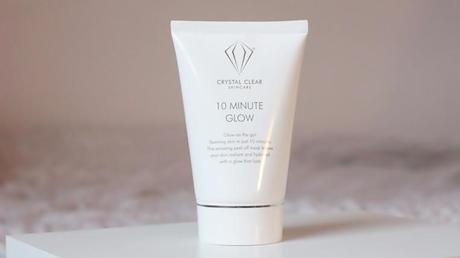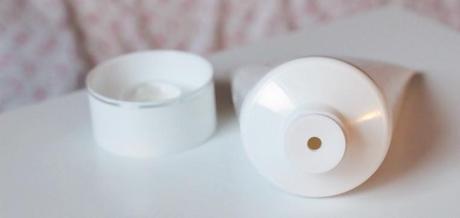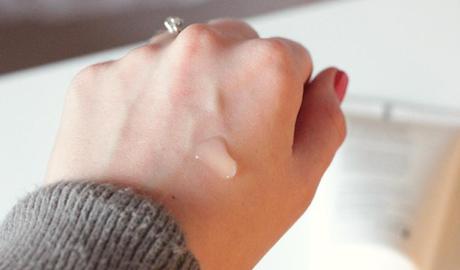 The 10 Minute Glow mask is so easy to use as you just squeeze out a little bit and apply a thin layer all over your face. As you can see from the photo above, the mask is clear and has quite a thick consistency which needs to be applied to the face fairly quick as it starts to dry in no time at all. As the name suggests, this mask takes 10 minutes to work its magic on your skin and then it's time to peel it all off. The best way to make sure you peel off a large portion of the mask in one go is to start at your chin and just go for it, almost like you're pulling off a plaster but obviously without the pain! I'd strongly recommend giving your face a good rinse with water after peeling off the mask as it can leave little bits of residue and then afterwards, you're left with healthier looking skin.
This face mask claims to tackle problem areas, deeply cleanse, hydrate the skin and also minimise pores.. and I can happily say that it lives up to these claims (hooray). I've found that the mask helps to hydrate the dry patches on my chin and cheeks while also treating any blemishes and clearing out my pores. I have quite large and noticeable pores so I'm always on a mission to make them smaller, and this mask definitely leaves them looking smaller after being peeled off. I've also found this mask to be great for minimising the blackheads that plague my nose and chin regardless of how much I scrub and cleanse my skin so that's a big plus for me. This peel-off mask has been a skincare staple for me over the past couple of months and my skin is looking so much better now that I'm using the mask once a week.
This 100ml tube of the 10 Minute Glow doesn't come cheap at £24.99 but you really don't need to use much product each time so I'm sure this tube will last quite a while. You can find this face mask on the Crystal Clear website and also online at Debenhams.