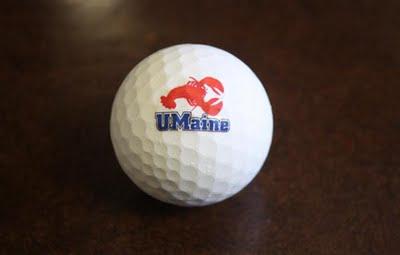 Golf Refugees think we've found the answer to golf's poor environmental record
and at the same time resolved the technology issue of ever increasing distances driven by the pros.
Those ever so clever boffins at Maine University have developed a biodegradable golf ball made from crushed lobster shells, creating value from waste material.
These lobster balls perform similarly to their traditional polluting white-dimpled counterparts and they can be used with both drivers and irons. But they don't fly quite as far as regular golf balls.
It all just goes to show that eating fish really does increase your brain power.
-------------------------------------------------